Volunteer in Kenya with us to gain work experience and transferable skills!
Living and working in a rural coastal village, a few hours from Mombasa, you will gain an understanding of everyday life with the friendly locals, away from the hotel lined beaches and luxury safari camps; you'll have the chance to make a meaningful impact on the community, becoming a genuinely valued member of the village when you volunteer in Kenya with the AV team. We'll work with you to help you choose your volunteer activities.
#Seetheworlddifferently with Africa & Asia Venture (AV).
Volunteer in Kenya: Program Summary
Dates:
18 January 2024; 2 May 2024
Duration:
5 to 16 weeks
Price:
See our Group Program Dates & Costs for full details or contact us if you're looking for something customized.
Accommodation:
Self catered AV houses with other volunteers; shop in the markets and cook your own food.
Our next Kenya program departs in:
Activities:
From living like a local within a village to community work through local schools, an education centre and community centre, your time on our Kenya volunteer program will be well-spent to make sure you have a positive impact in the surrounding villages. Painting, building, renovating, feeding programs, clinics, libraries and groups for girls – just a few of the activities you may support.
Through a variety of volunteer activities you will be able to help children with English and other core subjects on our volunteer program in Kenya.
While volunteering in Kenya you'll assist with PE lessons and after-school sports clubs within the local community.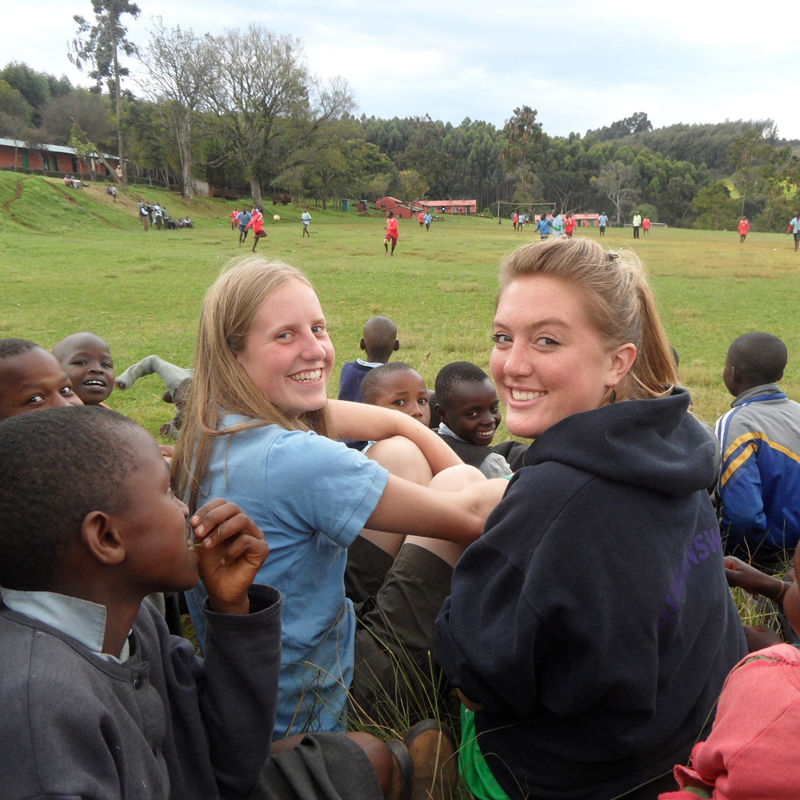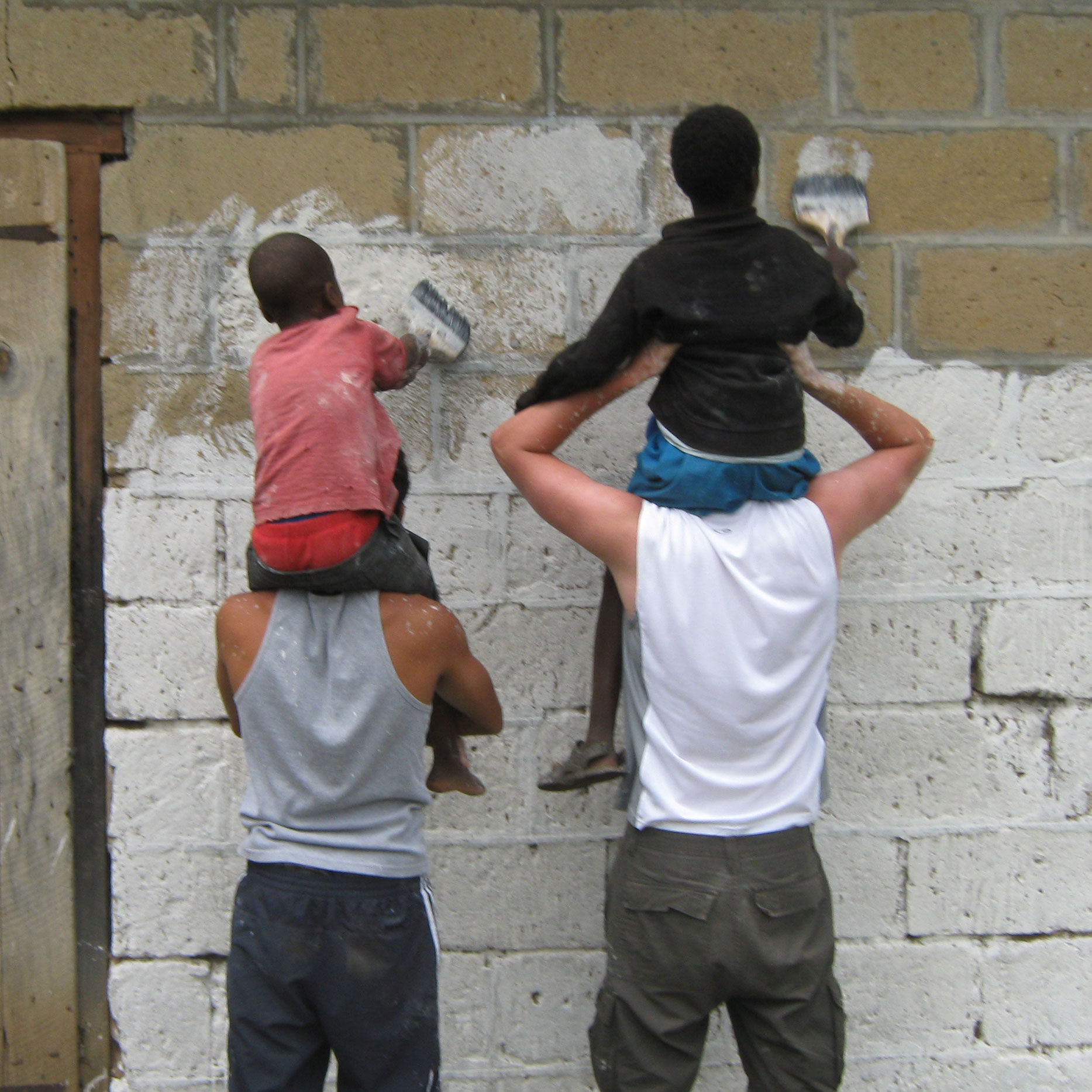 Let your imagine run free with after-school clubs and sessions at the local schools and education centre for lots of extra-curricular subjects to make the most of your volunteer program.
Our volunteers often enjoy many community celebrations from weddings to supporting the local football team at matches. Make the most of your time on our volunteer program by getting stuck in to an all-round experience in Kenya.
Explore further
Strike a good balance of volunteering and adventure. Spend your weekends exploring all that Kenya has to offer – beaches, safari and trekking!
Global perspective
Step into someone else's world.
It'll be an exciting, rewarding, challenging journey you will never forget.
Make a difference
Our partner communities value your skills.
You'll make an impact in a way you wouldn't have imagined.
Confidence
Travel changes people.
Overcoming challenges will give you confidence and you'll discover new skills.
Friends for life
Make unforgettable friendships.
You'll meet people from all walks of life who will be part of your life forever.
Volunteer program in Kenya: The details
Briefing
You will need to fly into Ukunda, where your Kenya-based AV representative will meet you on arrival. After a quick stop at the shops in Diani, you will head straight to your house for a chance to settle in, unwind after the hectic few days leading up to your departure and get to know the other volunteers. The AV in-country representatives will brief you the following day, once you have rested from your journey to Kenya. We will cover the following:
Customs and culture of Kenya and its people
Safety, health and security
Advice on communicating with your students and tips for lessons, if you've chosen to help in a school
Community projects
Basic Kiswahili
The briefing for the Kenya volunteer program takes place close to the beach so you will definitely have the chance to relax and enjoy the location!  In no time, you will be ready to start your village experience and settle in to your new home, but remember they're never more than a phone call away if you need them!
The Project
What you do each day is down to you, however, two days with AV in Kenya are rarely the same! You'll spend your time assisting with a variety of activities including classroom support at a local school; tutoring and sports at an education centre; and getting your hands dirty with painting and renovating buildings with the community centre. It would be extremely helpful for you to spend time with students who have been left behind at the back of the class, helping them to read, write and speak English in smaller groups.
Each day you can spend time socialising with the local community, usually over a cup of chai (sweet tea) or lunch. This is a great chance to get to know your colleagues and learn more about them. They will be keen to learn more about your life at home whilst you can practice your Kiswahili! Support will be on hand to show you round and advice on where to shop, the nearest internet café etc.
At weekends and on public holidays you can stay in the village or travel further afield. You may want to continue work on projects you have started, such as painting a classroom or revamping the desks and chairs and playground equipment. Alternatively you can head to Ukunda or Diani to do some shopping, have a meal at a nice restaurant or meet up with other AV volunteers and travel to see other parts of Kenya. You could also go to Shimba Hills game reserve or Kisite Marine Park – there is plenty to do on the Kenyan coast!
Accommodation
In Kenya you will live in designated AV houses with fellow volunteers. An important part of the AV experience is living in local accommodation, shopping at the local markets, or being invited to your colleagues houses for a meal.
The house itself will have a bedroom(s), a communal/cooking area and somewhere to wash. You will have running water and a flushing toilet but expect electricity to be intermittent. Whatever house you get, you will grow to love it and soon feel very much at home! We encourage independence and so you won't have someone cooking for you and looking after you – it's a chance to step up and take responsibility for yourself.
You will be given a living allowance and will be expected to shop at the local markets and cook for yourself. Again, this is the best way of getting to know people, being involved in the community and gaining the best possible understanding of living there – you are not a bystander watching from afar.
24/7 AV representative support: Whilst not living with you full time the AV representative is never far away and there whenever you need them. They can be contacted by phone 24/7 and will visit you during your project.
Adventure Travel
As your project comes to an end and we wave you off from the volunteer program, you may decide to stay on in Kenya for some independent travel time, to ensure a good balance of volunteer work and travel. Kenya and other parts of East Africa have lots of exciting and beautiful places to explore which you won't get a chance to do in your weekends alone. Our team are on hand for advice and tips to plan your additional time in East Africa.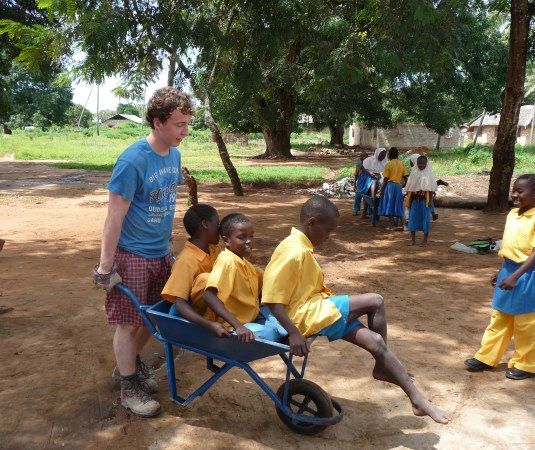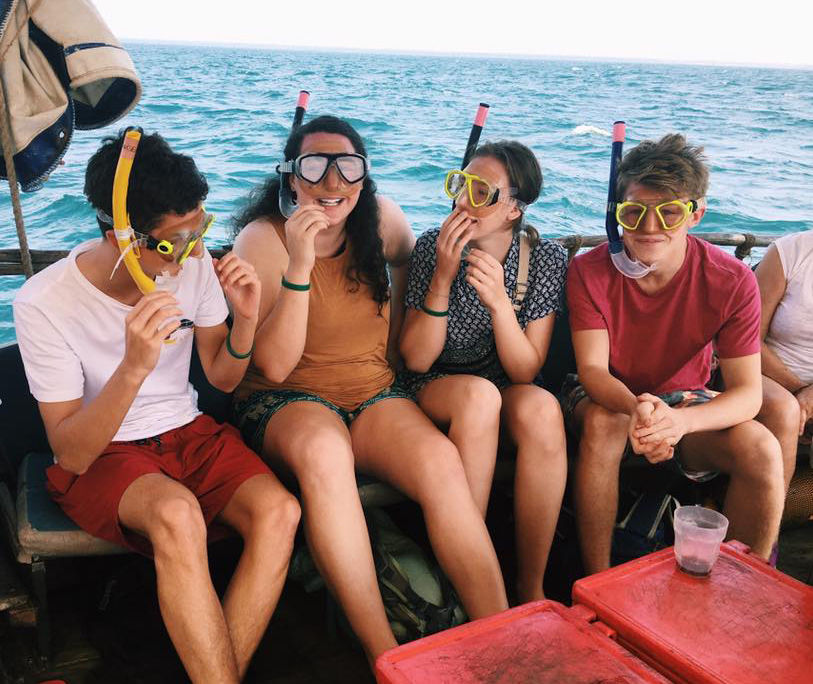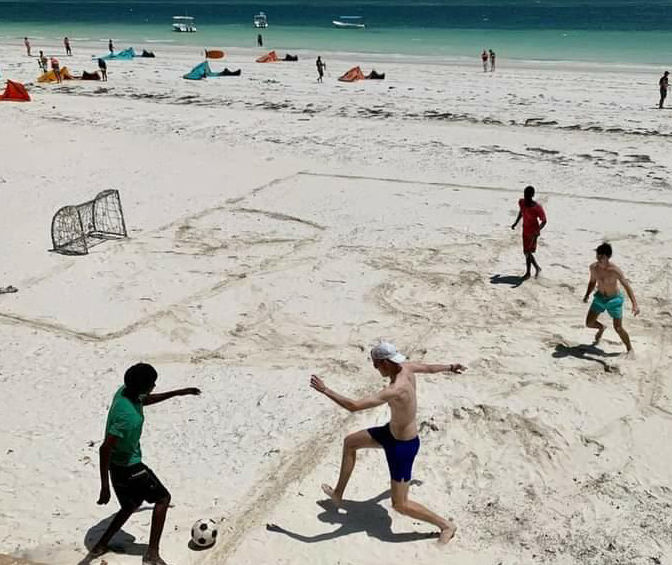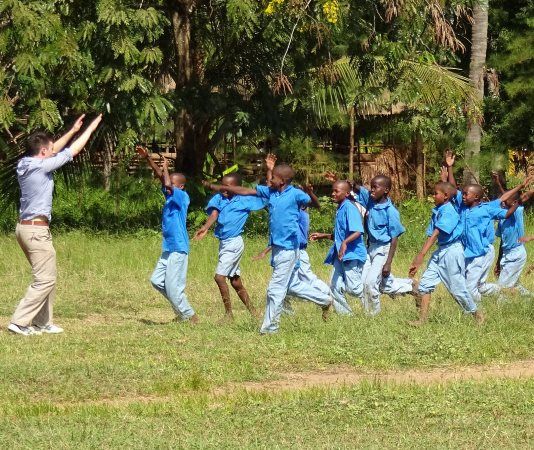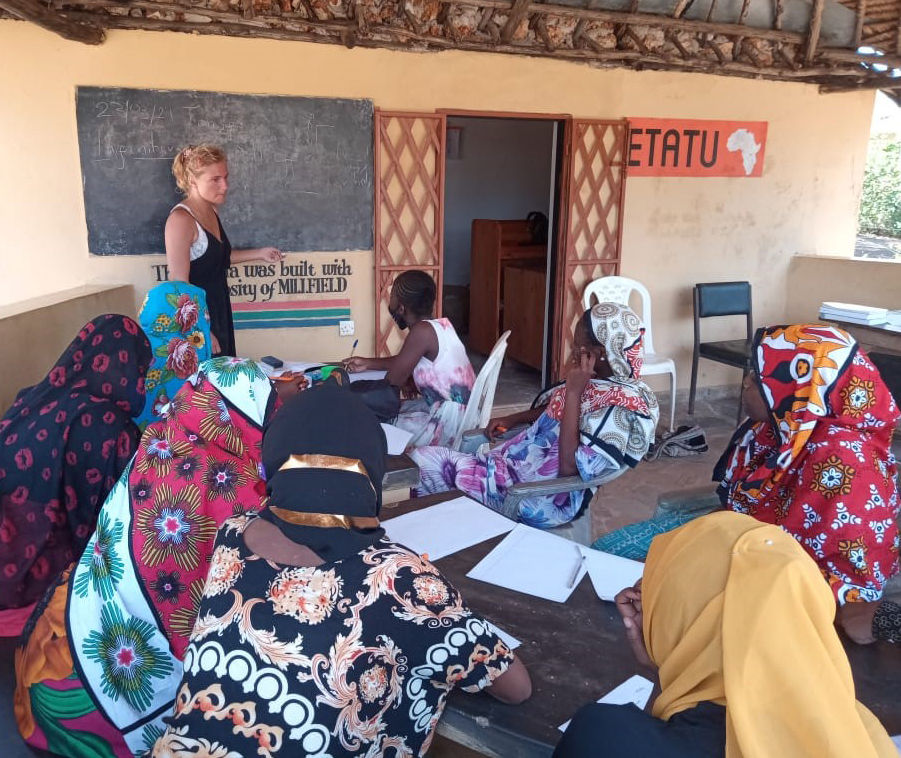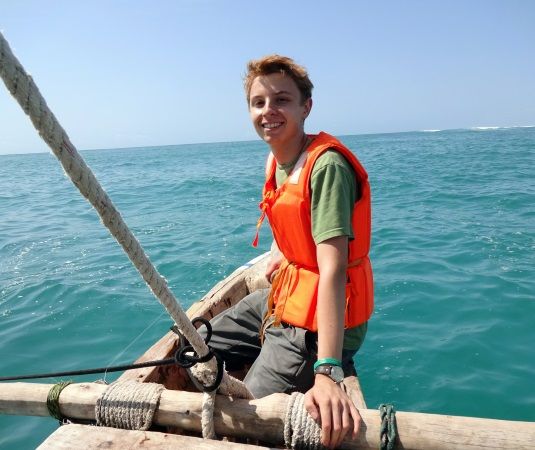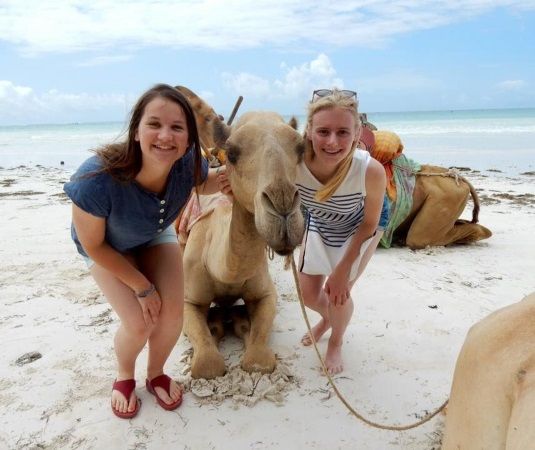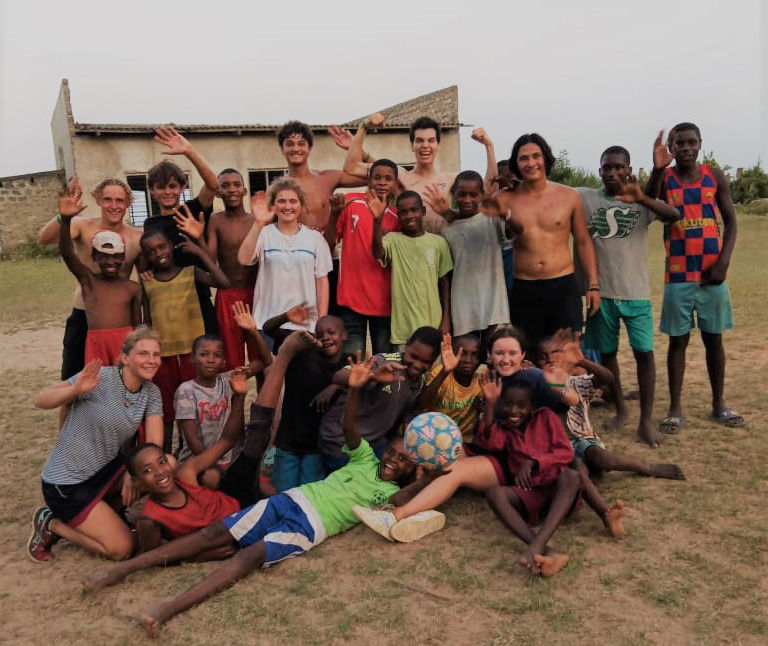 A fantastic experience. Unforgettable and highly recommended.... being immersed in the culture and meeting lots of different people was amazing.
I loved meeting and integrating with the local community through the teaching, building, transport and playing football with the local children and adults.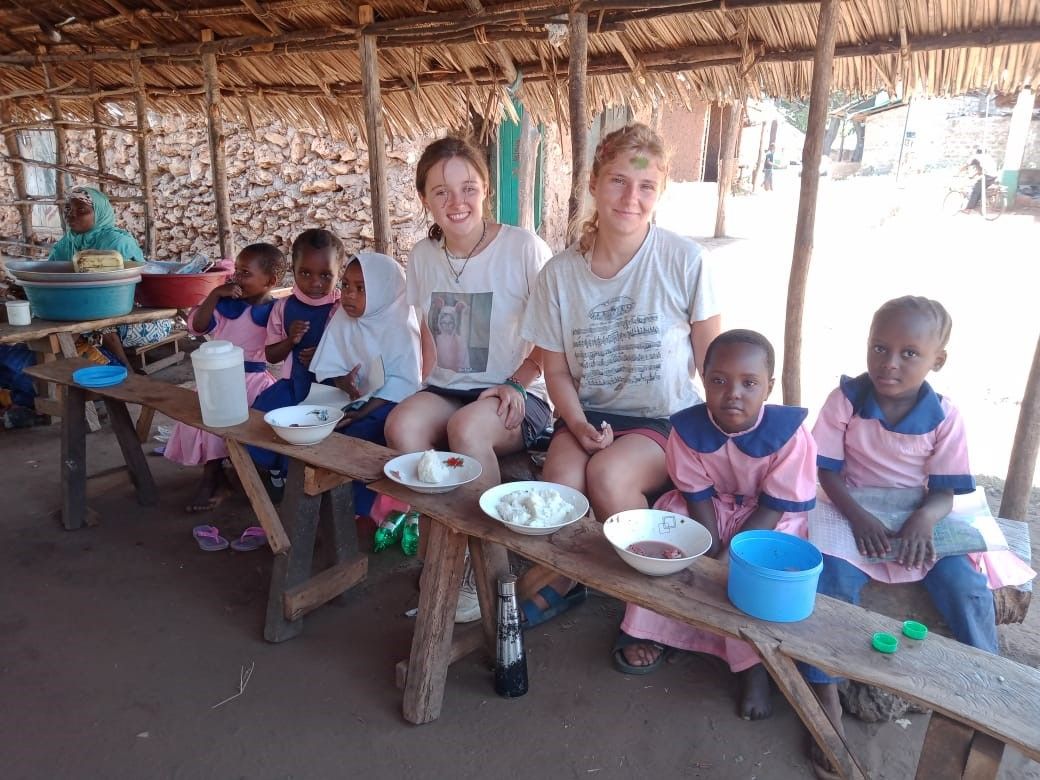 Kenya – inland and coast – worlds apart In 2021, Rose Atkinson joined us for 12 weeks on our volunteer program on the Kenya coast for her gap year. Rose was lucky enough to experience both the Africa & Asia Venture (AV) project as well as a gap placement at...