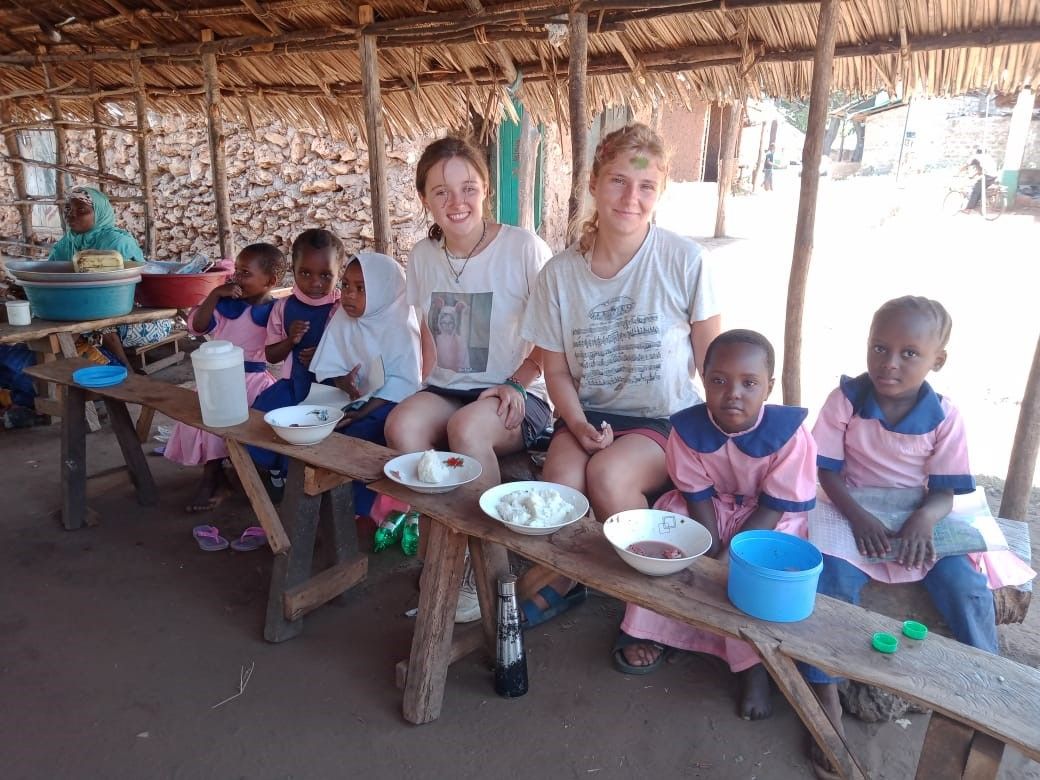 Kenya – inland and coast – worlds apart
In 2021, Rose Atkinson joined us for 12 weeks on our volunteer program on the Kenya coast for her gap year. Rose was lucky enough to experience both the Africa & Asia Venture (AV) project as well as a gap placement at Pembroke House School, a private prep school in Gilgil. We asked her to tell us in her own words about the contrasts and differences between the two experiences on her gap year in Kenya….
Volunteering on the Kenya coast
Kenya is such a diverse and beautiful country with a huge contrast between lush coastal villages and dry inland plains; and the differences don't end there!
The Africa & Asia Venture program was at a rural government-funded school called Kingwede Primary in Msambweni, a small coastal town. It was hot and humid (28-37 degrees Centigrade); the school had little funding, and it could be busy and chaotic; wildlife was restricted to birds and monkeys; but the beach was beautiful and the people were fantastic – it was a rewarding yet challenging experience.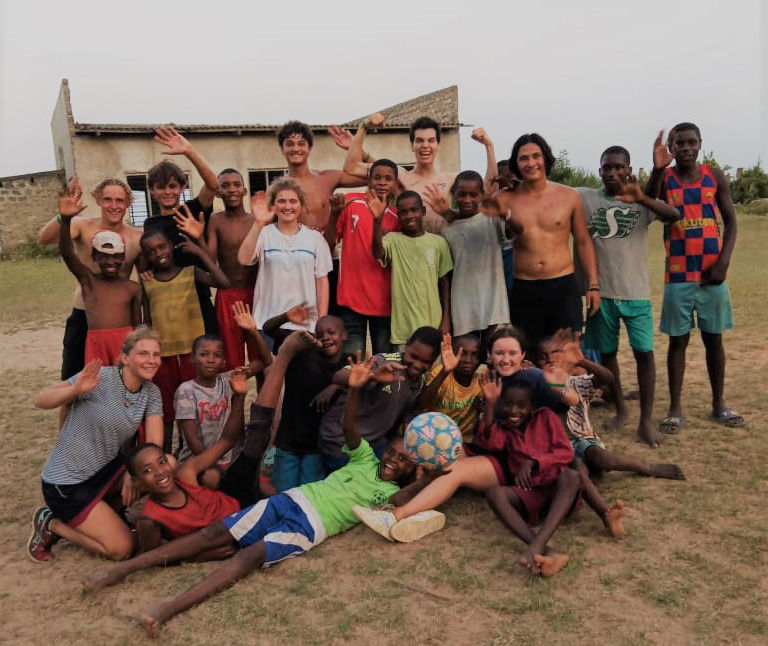 I was volunteering Monday to Friday from 8-3 and with approximately three 30-minute lessons a day. Although this doesn't sound like much, the role comes with the responsibility of lesson planning and preparation – you are teaching a class of 50 children in one subject for that whole term. We had to come up with lots of creative and interesting activities for the children. When I saw improvements in the children's English over the 12 weeks I was with them, I felt a great sense of achievement!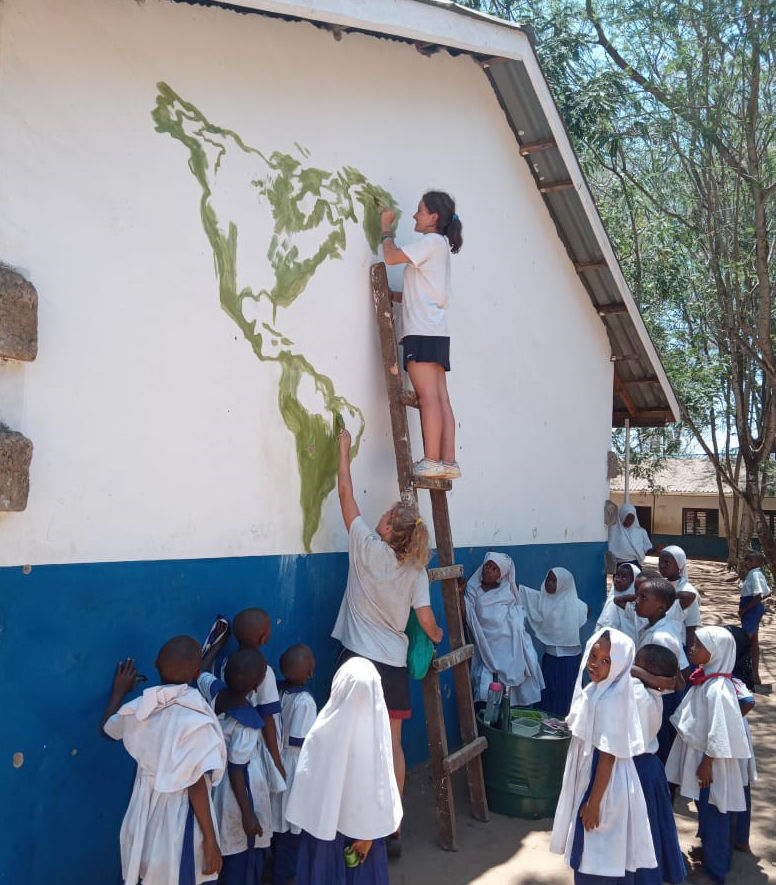 The children are keen to learn but they are easily distracted. It will take time for you to form a good teacher relationship with your pupils – you need to have patience and be respected by them.
During the Africa & Asia Venture program we lived at the AV house which was great – we were situated in the middle of the town and due to this we felt very much part of the village. The locals were welcoming and we were invited to all the local weddings, football matches and parties than were held nearby! We formed some wonderful relationships with the local people, like the Fundi (local dressmaker) and of course Khalfan (the AV representative).
Heading inland….
After spending one term with Africa & Asia Venture (AV) and traveling for a month, I started a placement at the fee-paying Pembroke House School at Gilgil about 120kms north west of Nairobi. This was inland and much cooler (18-26 degrees). Pembroke House has, for several years, had gappies each term whilst at Kingwede school on the coast, it was the first time the school had hosted volunteers. How the pupils/teachers acted around us at both schools was a fascinating contrast.
Pembroke School is well funded and so the equipment and facilities were much better with huge array of resources for art and sport. Although it is not by the sea, being inland means there is an abundance of safari wildlife and other activities to do.
At school, teaching hours were 8-5 or 8-8. I was working as a teaching assistant and so unlike AV you don't teach a class of 50 children but rather it is your job to support them in their lessons. A high majority of the children suffer with learning difficulties and it's great to be able to support them. Your role is to work with the subject teacher and every lesson will be very different to the next. Compared to government schools, we were able to teach a wide variety of sports to the children every day. Pembroke is a boarding school, so a big part of our job was to look after the kids in the evening, the weekends and on school trips (which included a safari).
Unfortunately, the school is quite a distance from the nearest village and so we couldn't get to know the locals as well as we did at the coast. However, unlike AV we were able to meet a lot of fellow gappies/travellers our age, this mainly due to the location.
During my time with AV, I lived in a Kenyan Muslim community, some of whom had never seen a white person before. Whilst at Pembroke, I was living and working in a Kenyan Christian community, where the majority of teachers and pupils were white expats or British Kenyans. With that comes very diverse lifestyles: the activities, the food we ate, the clothes we wore, where we lived, the people we met – everything!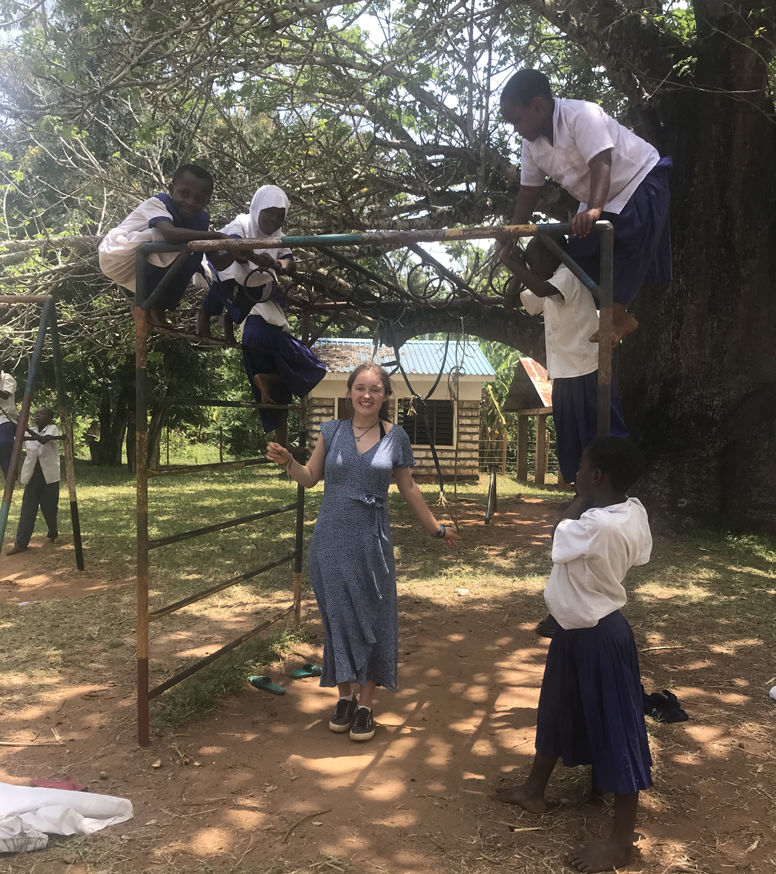 Both at Pembroke and on the AV program we were given a good balance of free time and working time. At both places I was able to immerse myself in the local culture.
In summary, there were great differences between the two schools and by seeing both sides I gained a much wider perspective of Kenya. It was a fascinating opportunity to have experienced two contrasting programs in the same country! I learnt so much and had the most wonderful time. I was very lucky with the groups I had and the teachers with whom I worked.