What to look for in Gap Year Companies
Navigate your way through the maze of providers with our guide to choosing a Gap Year Company
Ask us a question
Do you need help finding the right Gap Year Company? New Gap Year Companies seem to spring up every week but very few offer a quality product that will help you make the most of your year out. More and more of these so called Gap Year Companies are actually glorified travel agents, piggy backing off of other providers Gap Year programs to send groups of their own, but this leaves travellers at the mercy of another operator who they have had little to no communication with and this is a risky business when you are paying thousands of pounds for the privilege.
With this in mind, we have written this guide to what to look for in a Gap Year Company and how to navigate your way through the sea of Gap Year Companies to find a safe, established provider that is going to support you during your travels and ensure you have the life changing, enriching and rewarding experience that a Gap Year should offer.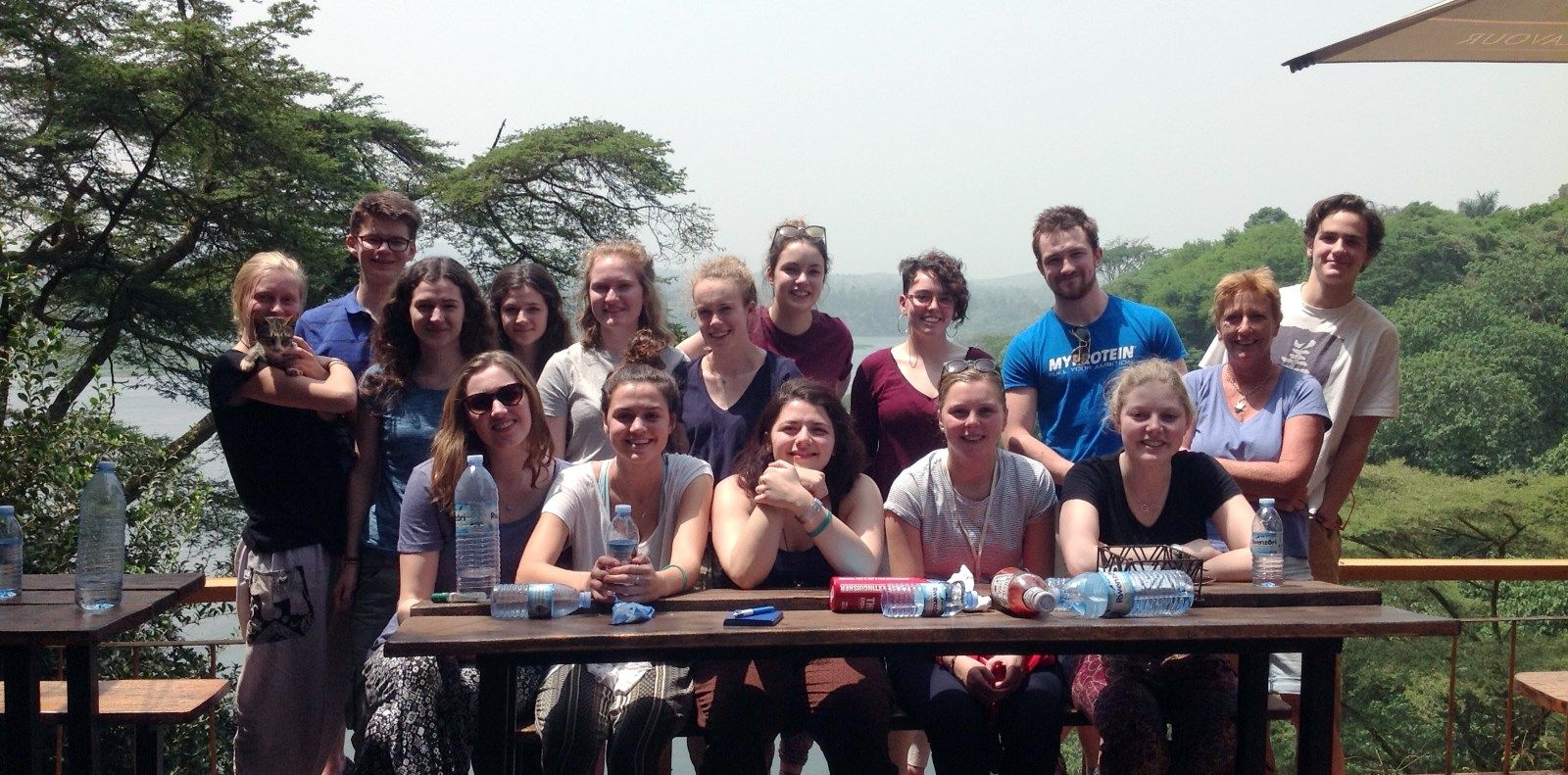 Key questions to ask Gap Year Companies
Which countries do they travel to?
If you have a certain destination in mind then choose a Gap Year company that specialises in that area. It is far better to choose an expert than a jack of all trades and master of none! Some Gap Year companies send people all over the world using the services of third party travel operators but we have always believed it is important to handle our participants' experience from start to finish ourselves. We never outsource our Gap Year programs and have people in-country at all of our destinations to help ensure you have a safe, immersive, unique and unforgettable experience when you travel with AV. Find out more about our Gap Year Programs.
How long have they been operating?
Gap Year companies that have been around for many years will have more experience and better contacts in the regions they operate in. AV is one of the longest established Gap Year companies in the UK. It has been operating since 1993 and has 25 years of experience providing volunteering and adventure travel across Africa and Asia. We have helped nearly 6000 young people from 30+ countries enjoy their year out and gain invaluable, stand out work experience to enhance their CV or Resume. We work closely with the communities that we operate in to ensure the experience is rewarding for all involved and are immensely proud of the work that participants have done to enhance the lives of the people they have met in these developing countries.
Do they offer in-country support?
When you are away from home and the comforts you are used to, it can offer peace of mind knowing that there is someone on the end of the phone who can help you 24/7 if you need them. We don't like to think about things going wrong but it is important to know that you are  going to be looked after if anything should happen. That's why we employ people in the communities that we travel to who are only ever a phone call away if you need them, but who won't be with you all the time so you can enjoy the freedom of a fully immersive experience, living like a local in your chosen community.
Do they offer travel in groups?
If you want to travel with like-minded individuals, make friends and share adventures then make sure you ask if you will travel with a group. This varies across different Gap Year companies with some sending out individuals or pairs and others organising 'school trip' style travel where you go with a group leader. At AV we strike a happy balance between the two, sending small groups out to destinations across Africa and Asia where we have in-country support just a phone call away.
What activities do they offer on a Gap Year Program?
It is important to understand what you will actually be doing to fill your time during your Gap Year experience. Will you be backpacking around the sights? Will you be volunteering? Will you be having adventures like mountain climbing or white water rafting? Whatever you want to get from your year out, make sure the provider you choose can help you achieve your goals. At AV, we offer a fully immersive travel experience where you live, work and play in a local community in your chosen country. You will volunteer in a local primary school helping students with their English and teaching them whatever your favourite subjects are whether you love sport, art, drama, music or anything that you feel the children would enjoy learning. You will also have time for lots of adventure travel during your time with us, all of the destinations that we travel to offer a wide variety of exciting adventures just waiting to be enjoyed by you and your fellow travellers.
Where will you be living if you travel with them?
Most Gap Year providers will offer shelter in a youth hostel or similar arrangement but it is also possible to live in self-catered accommodation or live with families as a guest in their home. If you have a preference then it is important to discuss this with the various Gap Year companies before you make a decision. Our participants' always stay in the local community that they are volunteering with, normally in a self-catered apartment or house that will be traditional in style and help you to feel fully immersed in the culture of the community that you are living in.
How long can you travel for?
There are so many Gap Year Companies to choose from that you will undoubtably be able to find one that offers the length of travel that you are hoping for on your year out. Whether thats a whole 12 months or as little as 2 weeks, there will be a solution to suit your needs. At AV we normally offer 5, 12 or 16 week programs but we can be flexible to fit around your plans.
Why choose Africa and Asia Venture (AV) for your Gap Year?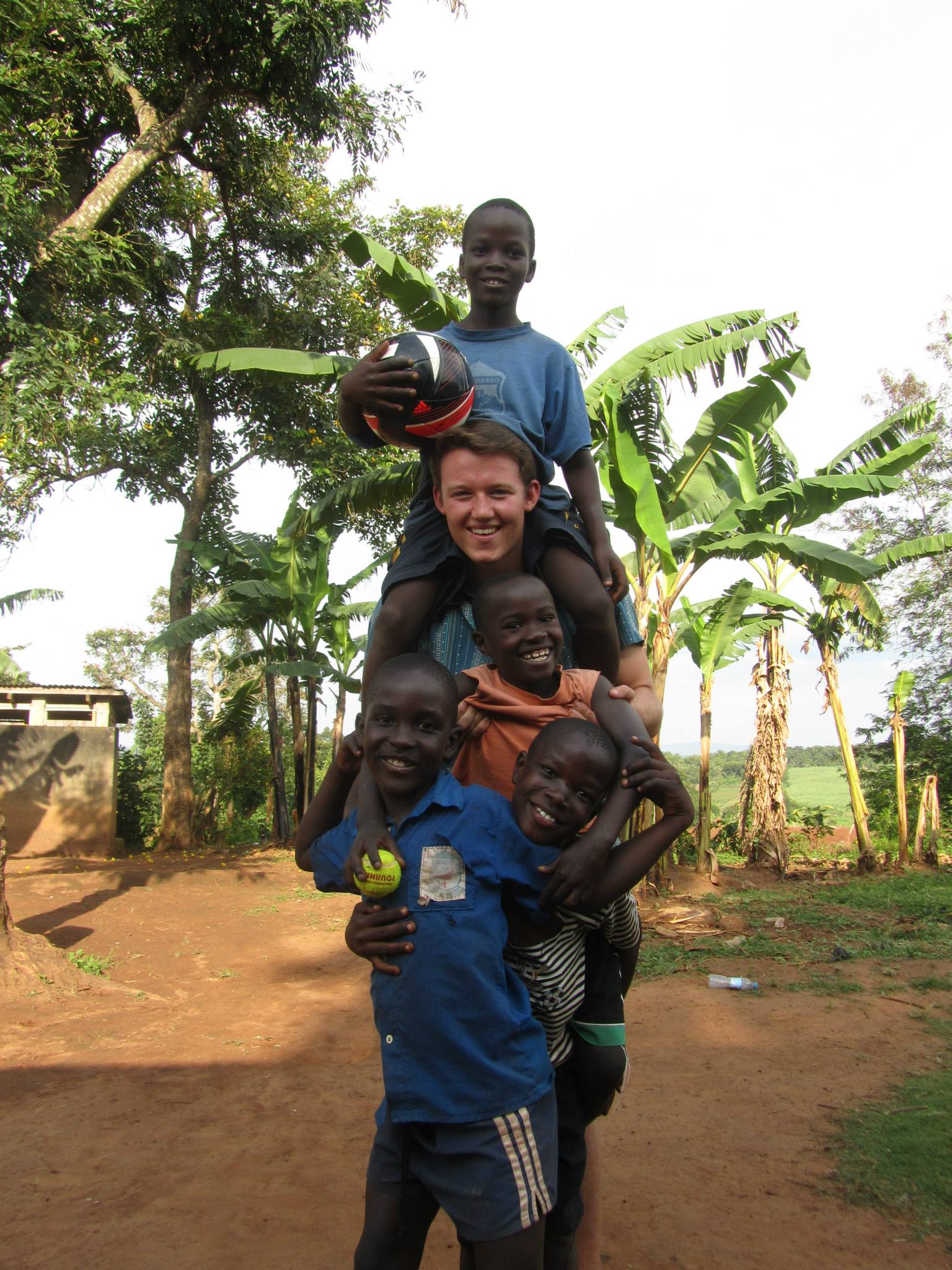 "I spent three amazing months with AV in Nepal, not only was everyone from AV themselves amazing but all the people that helped in Nepal were to. Going away with AV was a once in a life time chance I wish everyone would have the chance to take. AV made everything easy from organizing everything to making sure that we knew what to pack." Allison Munt
"…I had a life changing trip to Uganda for 3 months with 4 others. Becoming an AV was one of the best decisions i've made and still years on myself and others on my trip stay in touch. AV are such a communicative gap year company who made the trip such less daunting for myself, who at the time was 17. Uganda is an amazing and beautiful country with the most friendly people. I feel extremely privileged to have had the experience and I plan to go back in the future!" Kasey Milne
"Amazing support before, throughout and after the trip. Such a fantastic opportunity that I would recommend to anyone thinking about a gap year!" Mia Richardson
"I absolutely loved my gap year with AV! My trip to uganda was life changing and I completely fell in love with the country, the culture and its people. Would definitely recommend going with AV on any of their projects!" Sam Bussell
Want to know more?
If you've got any questions, get in touch. We're here to help.