Gap Year Program Dates & Costs
Travel whenever you like, for as long as you like.
Create your own customized trip, or join a scheduled group departure – the choice is yours.
Programs cost from £35 per day
Program prices include: all pre-departure information and support; two references taken up; a Skype briefing; an optional face-to-face meeting for all UK participants; visa advice and assistance; airport meet & greet and airport transfer (if arriving on the nominated flight); in-country induction course; accommodation and living allowance (except during any independent travel period); and 24/7 in-country back-up support.
Prices do NOT include: flights; visas; medical / travel insurance; spending money; and any adventure activities etc you choose to do.
The China Program price also does NOT include food and transport on the program.
Please note all prices are quoted in UK Pounds Sterling (£).
For groups of four or more people doing programs of five weeks or longer there is a discount of £100 per person and we can arrange a program for you at any time of the year.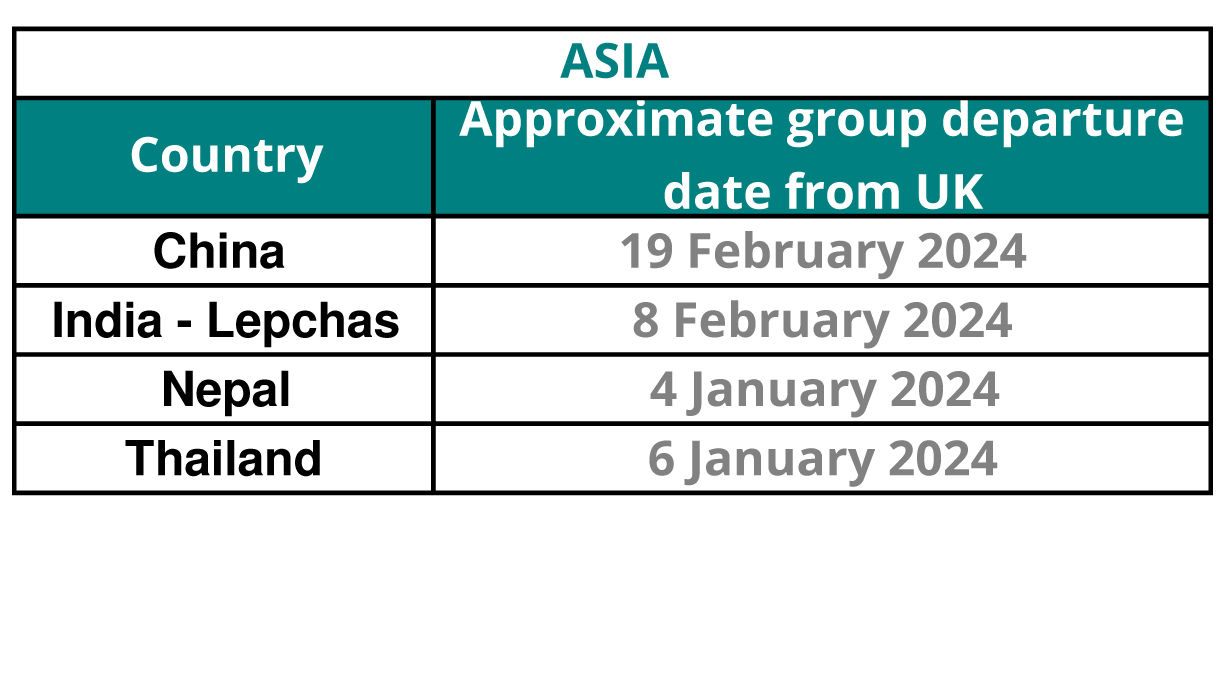 Join us at any time
If you can't make these dates, don't worry, get in touch and we can discuss your plans.
What makes us different?
Deciding to volunteer in the developing world is a big decision and at AV we like to be up-front about the cost involved in volunteering. You are very kindly offering to donate your time, energy, enthusiasm and skills to a community in the developing world, but whilst you're there you are going to need a roof over your head and something to eat!
Our aim is to make sure you are as prepared as possible for your time on project so you can get stuck in without any worries. We are not a holiday company, and you will not be a tourist – from the minute you sign up you become an AV. This means we're here to support you before you go, whilst you're away and when you get back – including providing references to future colleges or employers.
All of our projects require financial and administrative support to operate effectively. On average 55% of AV project costs are spent in country to help to support the local economy in different ways.
Raising the funds for your trip and learning to budget are an important part of the experience and we are on hand to guide you through it. We have a fundraising pack with lots of ideas from ourselves and old AVs, and we're always on the end of the phone for advice and tips.
Not sure where you want to go or what you want to do?
Take our Gap Year Quiz to reveal your ideal year out…