Enjoy a unique Internship in Kenya
Experience an internship in Kenya with this friendly local community. Work at a village school and share your passion and skills with the children to enhance their learning and get stand out work experience on your Resume or CV.
What can you do on an Internship or Work Experience Program?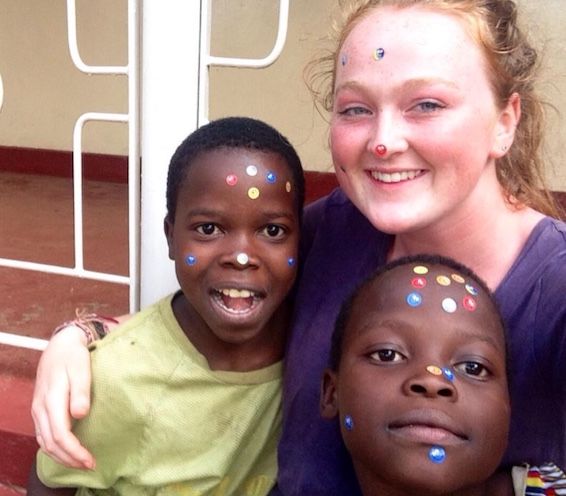 Work with Children
For rewarding work experience you will never forget, volunteer to teach children in the developing world on an AV Internship. Teach English, Drama, Music, Sport, Dance or whatever you enjoy!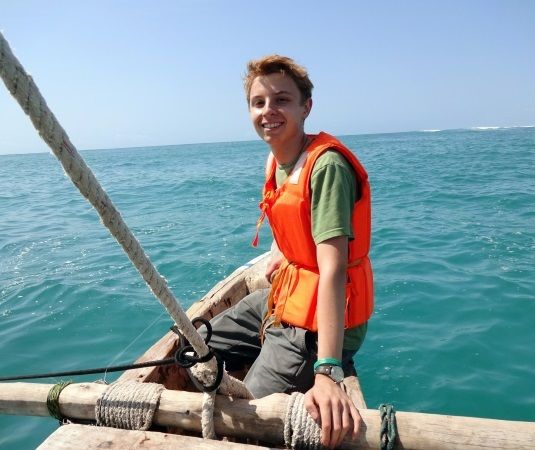 Enjoy an adventure of a lifetime
All of the countries that we work in offer amazing adventure travel opportunities so stay on after your Internship to experience all the country has to offer.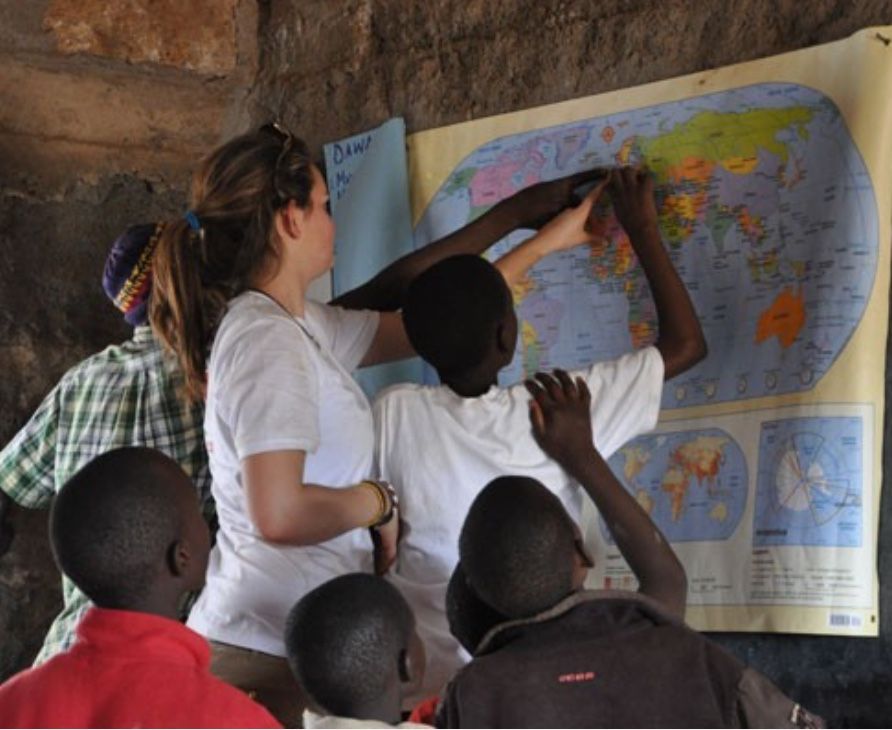 Enhance your CV or Resume
Get stand out work experience and you can even get qualifications such as TEFL/TESOL while you are away, all of which will help you to get ahead of the graduate pack in interviews.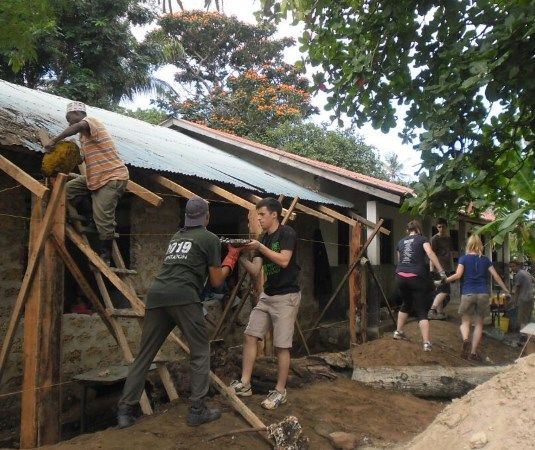 Learn skills for life
We guarantee you will walk away from your work experience with AV with a whole host of life skills that you will take with you in your future and may even change the course of your life for the better.
Helen explains how her work experience with AV helped secure her dream job…
I am a Sub-Lieutenant in the Royal Navy, undergoing training as a warfare officer. At my level this involves driving the ship and managing the safety of the crew during my watch, but with time I could be anything from an intelligence officer to the Captain of a ship, plenty of career opportunities!
On my AV trip, I taught in Kipketer Primary School in Kericho, Kenya. I spent 4 months teaching children aged 8 – 18 in English, Art, Home Economics, Physical Education, and I coached the school's netball team. Outside of working, I also travelled the country from Kisumu to Mombasa, climbed Mt Kenya & visited Tanzania & Zanzibar.  As well as the fact that the trip was one of the best experiences of my life & I learnt a lot about  myself that I would not have realised if I had gone straight to university, it was also a great experience to put on my CV.
My experience with AV was one of the talking points in my joining interview for the Royal Navy. My time in Kenya showed that I was able to happily spend extended periods of time away from home, something that is essential in the Armed Forces. Rather than being a tourist, I immersed myself in a totally different culture & language, which showed a willingness to adapt to new situations and to live outside my comfort zone.  I lived in a mud hut with a tin roof & temperamental water & electricity supplies, and a "long drop" toilet, but found it great fun, which showed I could work in difficult scenarios and conditions. The fact that I had applied for AV and had worked to save up for the trip showed my employer that I had good self-motivation and organisational skills, which are essential in any workplace. My interviewers were especially interested how I managed to lead classes of 86 children (answer = with enthusiasm & promises of football/netball afterwards!) displaying leadership skills needed not only as an officer but also in any managerial position in the workplace. Finally, climbing to an altitude of 4,985m (yes I remember it exactly!) up Mt Kenya, just because "it was there," showed a self-motivation, resilience and determination that not everybody can put on their CV. 
What the Royal Navy wanted to see from my experiences in Kenya is exactly what your future employer will see when you tell them about your time with AV. I have friends who went straight from school to university, studied non-stop, got good degrees but failed at job interviews because they did not have any extracurricular experience, be it playing in the local football team or working for AV in a different continent, which stood them out from the crowd of other applicants. While I don't think that anyone should apply for a Gap Year experience such as AV simply to put that extra tick in the box on their CV, it certainly helps in the job interviews when you need to demonstrate qualities that put you above other applicants, and those abilities and self-awareness you learnt with AV will help you when you reach your career. It certainly gave me an advantage as an officer in the Royal Navy!
At Africa & Asia Venture (AV) we believe in a different type of Internship.
Where there's adventure and excitement but also where you find your second home.
Where you don't just look at the scenery, you become part of the community.
It's more than travel. It's more than work experience.
It's a different way to see the world.
#seetheworlddifferently
Internship in Kenya: Program Summary
Accommodation: Self catered AV houses
Dates: You can go for as long as you like, whenever you like!
Projects: Working with children, Sports Coaching, Art, Music, Drama, Community Work
Skills: Public speaking, planning, communication, time management, team work, organisation, self confidence… and many more!
Explore further: Beaches, Safari, Rafting, Bungee, Trekking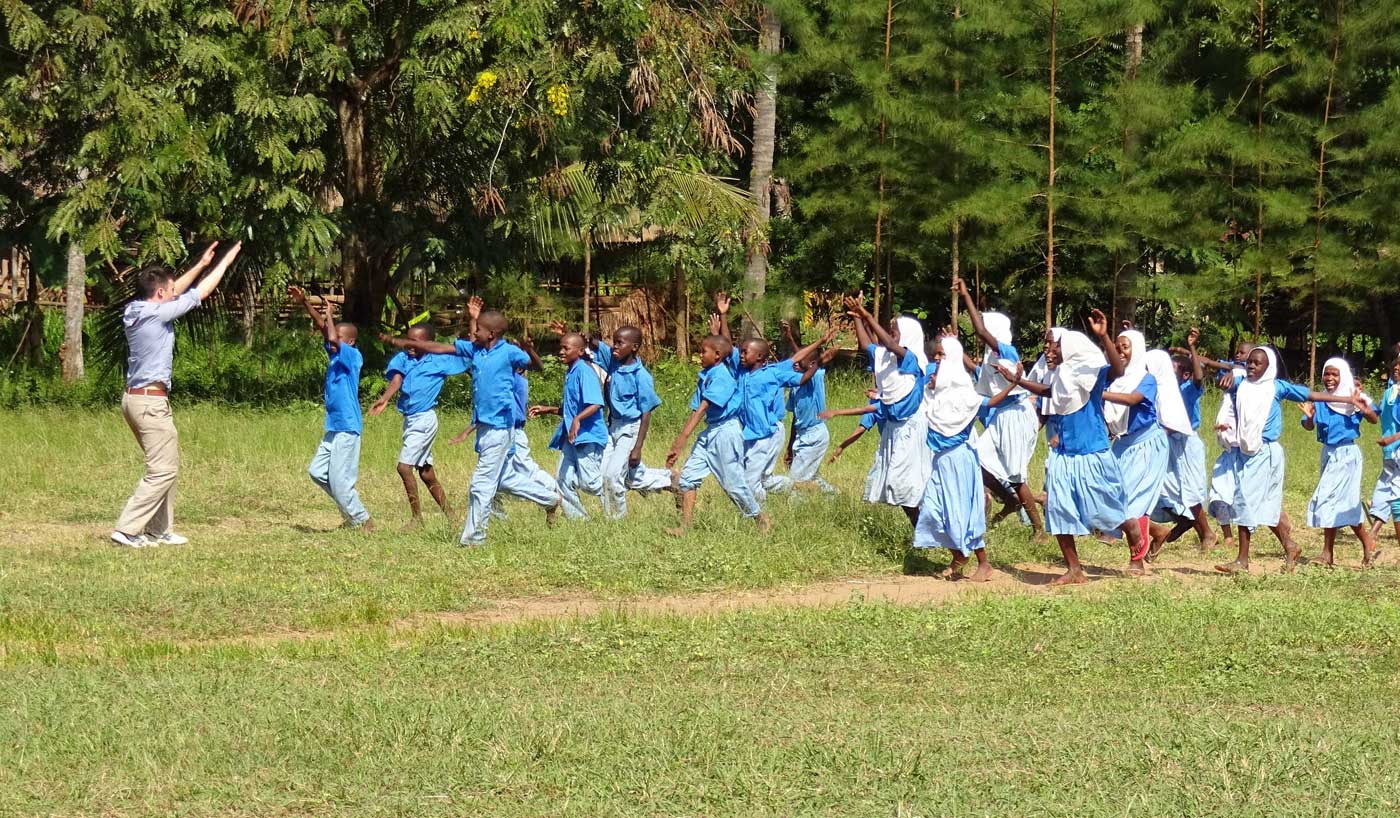 Briefing & Orientation
You will fly into Ukunda airport, where your Kenya-based AV representative will meet you on arrival. You will head straight to your orientation course. A chance to settle in, unwind after the hectic few days leading up to your departure and get to know your AV group. The orientation course is important for making sure you're fully prepared when you arrive in your school. The course will be led by the AV in country representative, giving you a chance to get to know them too and will cover the following:
History, customs and culture of Kenya and its people
Safety, health and security
Advice on communicating with your students and structuring English or sports sessions
Some language training in Kiswahili
The education system in Kenya
The orientation course for the Internship in Kenya takes place close to the beach so in between briefings you will have the chance to relax and get to know the other AV volunteers in your group!  At the end of the orientation course you will be ready to start your internship in Kenya for real. Here the AV representative will leave you to settle in, but remember they're never more than a phone call away if you need them!
The Project
What you do each day is down to you and what you have chosen to be involved with, however, two days on AV are rarely the same! If you have chosen to spend some time in the classroom all lessons are taught in English and the schools appreciate help in English, maths, science, art, drama, music and computers (if they have them). It would be extremely helpful for you to spend time with students who have been left behind at the back of the class, helping them to read, write and speak English in smaller groups. You can run your sessions in pairs or on your own. Outside of this you will spend time planning for lessons or for your one to one sessions, and may have homework to mark!
For those doing sports coaching you can run all the PE lessons and arrange sports clubs. PE lessons may involve big classes and little equipment, a game of tag or duck, duck goose are great for their simple rules and mass participation, in general they are a good test of your initiative and resourcefulness. Sports clubs involving football, rugby, athletics, rounders, volley ball, cricket and netball are all actively encouraged – however you can also teach new games. Many AVs arrange fixtures or tournaments between the different AV schools or an inter school sports day.
Outside of the classroom or on the sports field, AVs make a big impact by running after-school clubs – these have included debating, reading, French, modern dance, art, music or drama; AV volunteers have run talent shows, produced school newsletters and magazines or started a choir. Many AVs choose to brighten up classrooms by painting them or decorating the walls with educational murals from the alphabet and numbers to world maps and the solar system – let your imagination run wild and leave your mark!
Each day you can spend time socialising in the staff-room, usually over a cup of chai (sweet tea) or lunch. This is a great chance to get to know your fellow teachers and learn more about them. They will be keen to talk about where you are from, your family and life at home whilst you can practice your Kiswahili! The teachers will be on hand to show you round and advise on where to shop, the nearest internet café etc. They will also be a good link into other work within the community, with the potential for helping at local medical clinics or community centres depending on where you are and how much you want to do outside of your responsibilities in the school.
At weekends and on public holidays you can stay at home or travel further afield. You may want to continue work on projects you have started, such as painting a classroom or revamping the desks and chairs and playground equipment or run an inter school sports competition. Alternatively you can head to Ukunda or Diani to do some shopping, catch up on news from home at an internet café or meet up with other AVs, visit their schools and travel to see other parts of Kenya.  You could also go to Shimba Hills game reserve or Kisite Marine Park – there is plenty to do on the Kenyan coast!
Accommodation
In Kenya you will live in designated AV houses with fellow volunteers. An important part of the AV experience is living in local accommodation, shopping at the local markets, being invited to fellow teachers' houses as well as entertaining the teachers or fellow AVs in the evenings.
The house itself will have a bedroom(s), a communal/cooking area and somewhere to wash. You will have running water and a flushing toilet but expect electricity to be intermittent. Whatever house you get, you will grow to love it and soon feel very much at home! We encourage independence and so you won't have someone cooking for you and looking after you – it's a chance to step up and take responsibility for yourself.
You will be given a food allowance and will be expected to shop at the local markets and cook for yourself. Again, this is the best way of getting to know people, being involved in the community and gaining the best possible understanding of living there – you are not a bystander watching from afar.
24/7 AV representative support: Whilst not living with you full time the AV representative is never far away and there whenever you need them. They can be contacted by phone 24/7 and will visit you during your project.
Adventure Travel
As your internship comes to an end AV offers you the chance to stay on for an additional 4 weeks of independent travel time, to ensure a good balance of volunteer work and travel. Kenya and other parts of East Africa have lots of exciting and beautiful places to explore which you won't get a chance to do in your weekends alone.
From our experience traveling is often when problems occur, from lost passports to getting ill – that's why we offer this extra travel time to ensure that you experience as much as possible but with the continued 24/7 support from us whilst you do so. It's up to you, the only rule is that you don't travel by yourself. If 4 weeks isn't enough and you are staying on a bit longer in Africa, don't worry because "Once an AV, always an AV!"
Travel whenever you like, for as long as you like.
Create your own customized trip, or join a scheduled group departure – the choice is yours. See our Group Program Dates & Costs for full details or contact us if you're looking for something customized.
Next group departures:
4 June 2021
23 July 2021
8 October 2021
7 January 2022

Adventure Travel Ideas
Different travel options our Kenya volunteers have done in the past include:
Going on a wildlife safari
Climbing Mount Kenya or Mount Kilimanjaro
Rafting the Source of the Nile in Uganda or bungee jumping over it
Gorilla trekking in the Bwindi Impenetrable Forest
Visiting the beautiful beaches of Kenya, Tanzania or Zanzibar where lots of water sports activities or sunbathing time awaits!
"Kenya – my home for 6 months. I fell in love with the place, the people and the life, as anybody who has been to Africa will understand."
Want to know more?
If you've got any questions, get in touch. We're here to help.