Experience a unique Internship in India
Experience another world when you join AV on an Internship in India. This incredible country has so much to offer you but equally you can make a huge difference to the lives of the people you meet there by passing on your skills and teaching young children in this remote community. You will leave feeling both empowered and humbled by your work experience and the people you meet and it will almost certainly have a lasting impact on your life and your career.
5 Reasons Why the Lepchas Internship in India is our favourite…
Volunteers that come home from the Lepchas always say it is the best experience they have ever had and many choose to go back and visit again and again.
You really become part of the community when you visit this remote region, you will make lifelong friends with the locals that you live with and your fellow volunteers.
The Lepchas are an extraordinary people who find happiness in the simple things and will help you learn to do the same, we guarantee that this work experience will change your life for the better.
Several volunteers have attributed their Internship with the Lepchas to the reason that they got their graduate job because it really helps you stand out from the crowd when you have full immersion volunteering work experience on your CV or resume.
The adventure travel options in India are endless, this amazing country has so much to offer and you will have plenty of time to explore when your Internship ends.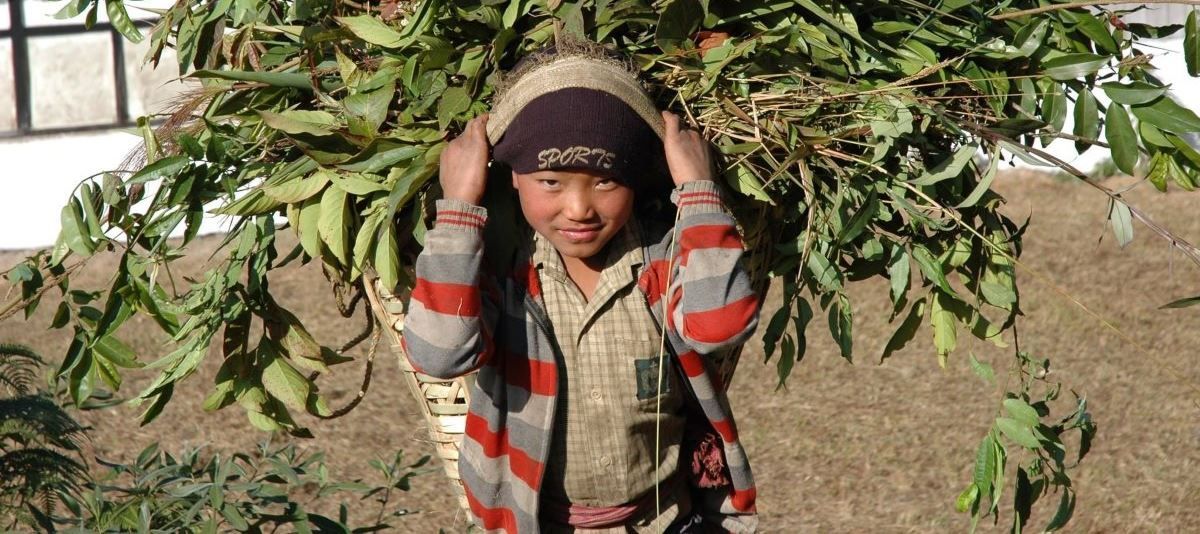 What can you do on an Internship or Work Experience Program?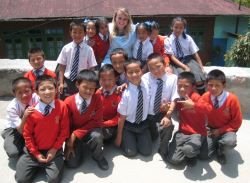 Work with Children
For rewarding work experience you will never forget, volunteer to teach children in the developing world on an AV Internship. Teach English, Drama, Music, Sport, Dance or whatever you enjoy!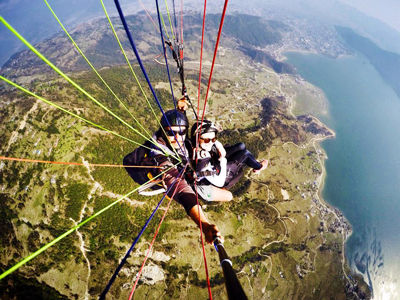 Enjoy an adventure of a lifetime
All of the countries that we work in offer amazing adventure travel opportunities so stay on after your Internship to experience all the country has to offer.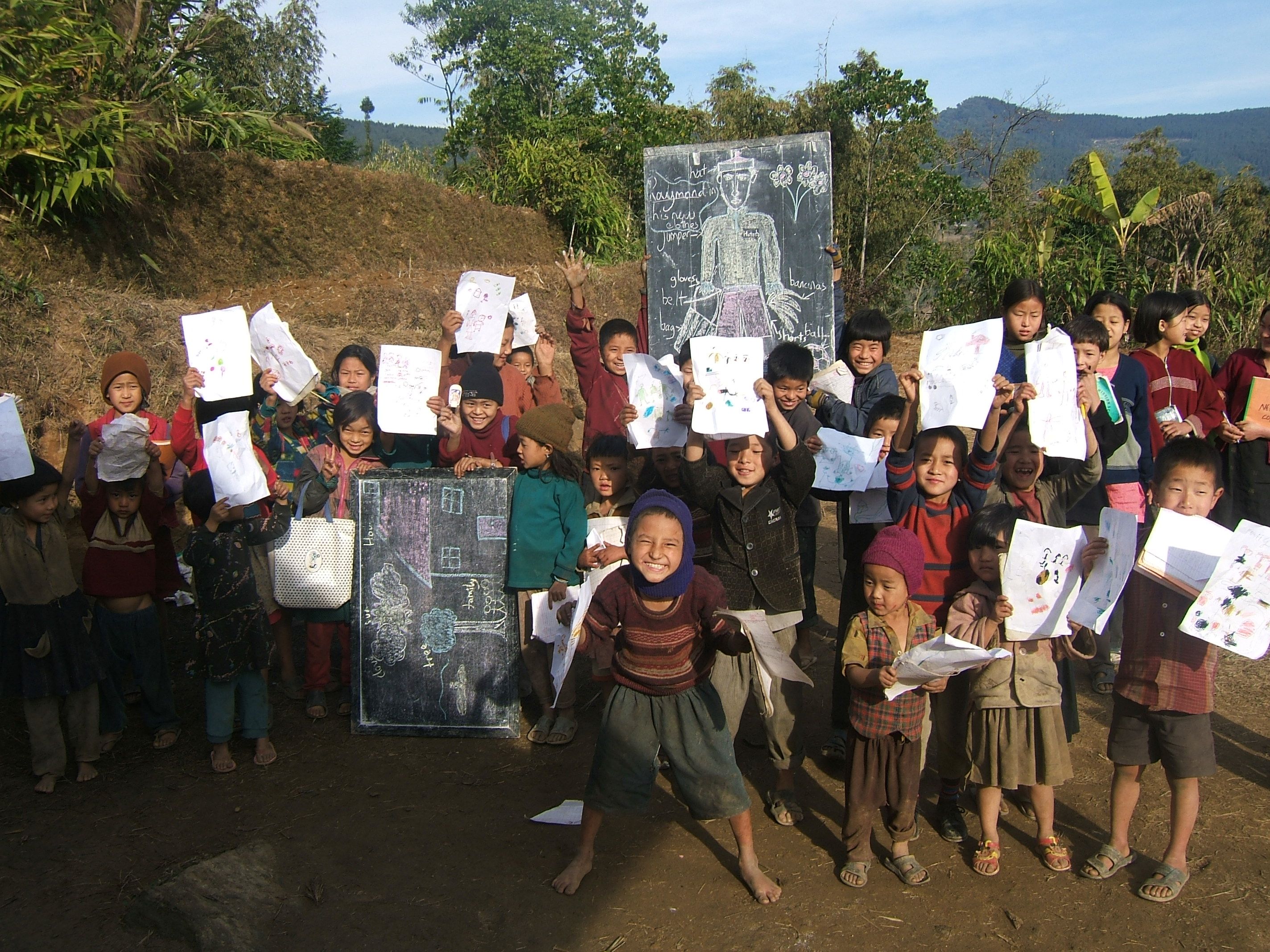 Enhance your CV or Resume
Get stand out work experience and you can even get qualifications such as TEFL/TESOL while you are away, all of which will help you to get ahead of the graduate pack in interviews.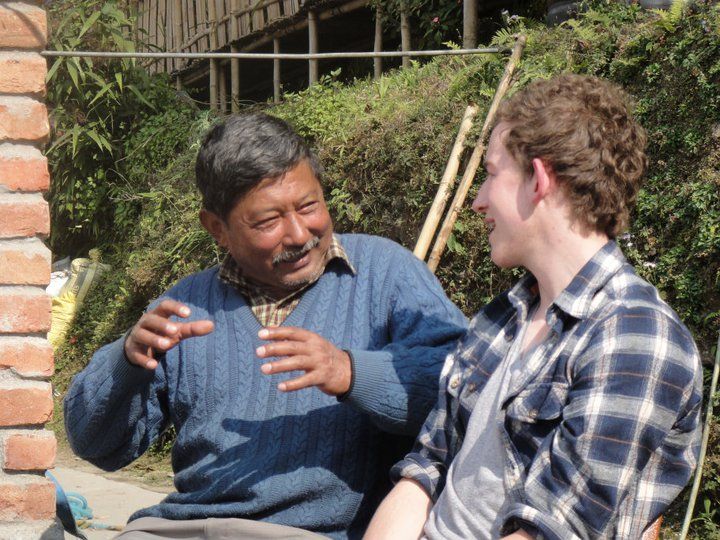 Learn skills for life
We guarantee you will walk away from your work experience with AV with a whole host of life skills that you will take with you in your future and may even change the course of your life for the better.
Celia reflects on how her work experience in India gave her more confidence….
I could speak about my time in India for pages and pages because I have so many wonderful memories, stories and friends from this trip of a lifetime. I miss being in India with my family, in my village and with the other AVs everyday. 
With the children I taught, everyday was different. There is no doubt, they could make me laugh. We played games everyday in the sun and one they really loved was 'duck, duck, goose' although they struggled to say that so the name changed from 'duck, duck, goose' to 'dog, dog, juice', 'duck, duck, goo' and one boy even said 'dog, dog, quiche', which I couldn't stop laughing at for ages!
We always sang in Pochok. With the children, we would sing both in Lepcha and English, and we learned Lepcha dances, performing at English Language Day and a Lepcha archery competition in Kalimpong. When a programme was fast approaching, some of the older night school students would stay behind with us after class and demonstrate then teach us the dances.
Some of my favourite times were the evenings in our house. I loved sitting by the stove with the rest of the family, it was always such a lovely atmosphere amd such a lovely way to end the day. When we had a programme coming up we often did dance practice in the kitchen which was amusing to say the least. We would dance, play games and help with homework most nights and that really made us feel part of the family from the beginning.
I have the most wonderful memories from my time with the Lepchas and I have already booked my trip to go back.
I think this project is challenging but so unbelievably rewarding. You become completely involved in a life in India. I did so many things I thought I couldn't do, like teach and dance infront of people, but these things, along with the place and of course the wonderful people you meet and form lasting friendships with, are why it has to be one of the best projects out there.
At Africa & Asia Venture (AV) we believe in a different type of Internship
Where there's adventure and excitement but also where you find your second home.
Where you don't just look at the scenery, you become part of the community.
It's more than travel. It's more than work experience.
It's a different way to see the world.
#seetheworlddifferently
Internship in India: Program Summary
Accommodation: AV houses
Dates: You can go for as long as you like, whenever you like for work experience that fits around your schedule.
Project work: Working with children, Art, Music, Drama, Sport, Community Work
Skills: Public speaking, planning, communication, time management, team work, organisation, self confidence… and many more!
Explore further: Trekking, Temples, Beaches, Wildlife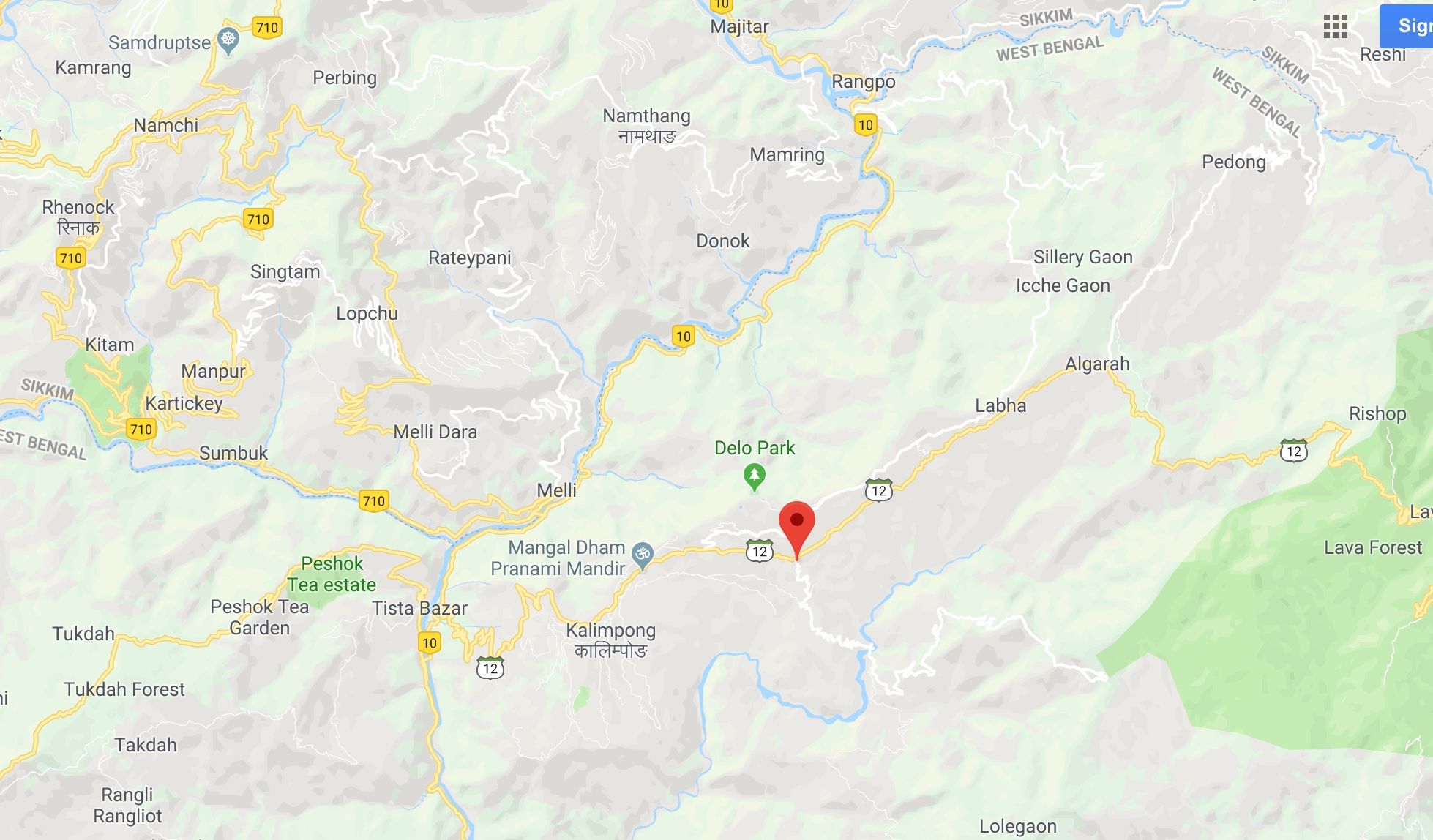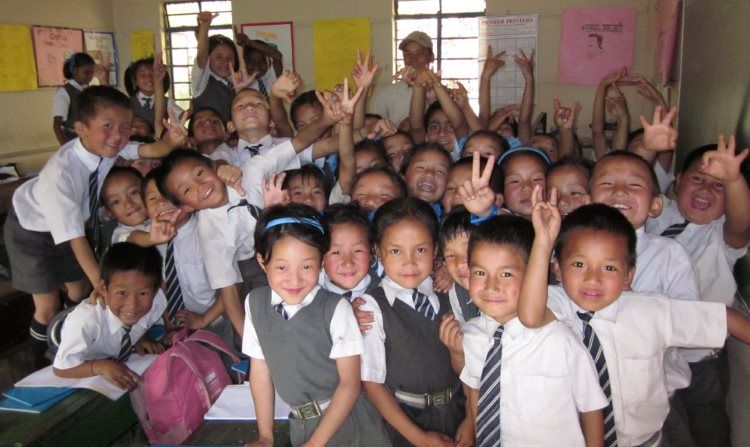 Briefing & Orientation
You will need to fly into Calcutta (or Kolkata), where you will be met by the AV representative for your Internship in India.  Depending on flight times you may have a day in Calcutta where you can visit the Victoria Memorial, Mother Theresa's 'Mother House' or perhaps the busiest bridge in the world (over the Hooghly River).
That night, accompanied by our AV representative, you will catch the overnight sleeper train to New Jalpaiguri, the station for Siliguri and the Himalayas, arriving in time for breakfast. Indian trains are an experience like no other and a great way to travel long distances across the country. They are very sociable and there is never a dull moment: you could find yourself holding the baby for the family next to you, listening to musicians, or watching the cobbler at work!
From Siliguri you will all take a bus to the banks of the Teesta river where we start the Orientation Course. This is a chance to settle in, unwind after the hectic few days leading up to your departure and long journey, as well as an opportunity to get to know your AV group. The orientation course is important for making sure you're fully prepared when you start your work experience. In a stunning steep-sided valley with the town of Kalimpong about 3000ft above you will cover:
– Nepali (the standard language in these parts)
– Indian and Nepali history, customs and culture
– Safety, health and security
– Advice on communicating with your students and how to structure your English sessions
– During the course you will visit Kalimpong to buy traditional local clothing
After the course we will take you and your partner to your village home for the next three months.
Here the AV representative will leave you to settle into your new home, but remember they're never more than a phone call away if needed!
The Project
The Lepcha people are a small indigenous tribe who live in the remote foothills of the Himalayas in northern India, numbering between just 30,000 and 50,000. It's a community and part of India that very few visitors get to spend time in, making it all the more special for those that do.
They are a highly cultured tribe who lead a traditionally simple way of life. By participating in their lives, helping out with household chores and farm work, learning a little of their language and joining in village activities, you'll become one of our small community of volunteers who have the chance to experience this extremely welcoming community from the inside.
Whilst the communities make great efforts to preserve their traditional identity and culture, as the 'lingua franca' of India, English is considered an essential part of education for the Lepcha children. This is where you come in! Through the help of AV volunteers Lepcha children are now achieving top marks in English at school and have gained hugely in confidence.
During the week you will have the chance to get work experience helping at both the village night school and at a local primary or secondary government school, depending on where you have been placed. The schools can be up to a 45 minute walk away from your house and will be attended by children from your village, but also other villages nearby.  You will be helping children with English reading, writing and speaking in classes ranging from as few as 10 up to 50. In the secondary school the largest class size is approximately 75. You can decide whether you want to run your own sessions or work with your volunteer partner. You may even decide you would prefer to run smaller sessions or on a one to one basis so you can really help those who are struggling.
In the mornings before classes start you may spend an hour helping with English at the night school in your village, which are usually within a five or ten minute walk of your house. You will go over the work that the children have learnt at school and give extra help, as well as offering English conversation to the adults in the village. After school you will return to the night school where you will learn traditional Lepcha language, dance and music with the children and village teacher. This is also an opportunity to get creative as AV volunteers have the chance to enjoy English stories, songs or plays with the children to perform at the annual 'Lepcha English Language Day' during your work experience in India.
All of the schools' facilities and classrooms are very basic, with some benches (desks are rare), a blackboard and intermittent electricity. In the night schools there is often a stage for performances but no electricity so lessons are done by candlelight.
Sport is not a strong aspect of life here, since most land is required to grow food, but it is always surprising how a cricket pitch can be created out of very little, or a football kicked about on a harvested field. This will be a very popular activity with the children but be wary of hitting sixes or you will have to retrieve the ball from a long way down the very steep hillside! The main sport is archery, you will be taught not only how to use a bow and arrow but also have the chance to make your own. The Lepcha Archery competition is an annual event which all the AV volunteers are invited to participate in and it gets very competitive!
You will get to know your neighbours and their children really well. You can also help them with cooking, ploughing, milking cows and goats. You eat what they grow so this is real green living where the gentler pace of the sun and seasons dictates life. The children in your village will love playing games whilst the adults will enjoy spending time chatting and practising their English, usually whilst drinking lots of tea.
In the afternoons you may wish to meet up with other AVs in the neighbouring villages, meet their families and explore the local area. At weekends the Lepchas may request that you stay for help with extra lessons or village festivals which are important to attend. You might take the children to the river for a picnic and a game of cricket; or organise an AV party that includes Lepchas your own age. You will also have the chance to travel to Kalimpong or Darjeeling.  Kalimpong is a two – three hour jeep ride from your village and is the nearest place to catch up on emails, shop for essentials and even get a hot shower!
Accommodation
An important part of the Internship in India is living in local accommodation and the Lepcha experience goes a step further by placing you and up to two other volunteers in an AV house next door to a Lepcha family. You will be at the heart of the village. This is the best way of getting to know the people, being involved in the community and gaining an understanding of living there – you are not a bystander watching from afar.  Your Lepcha family will prepare all your meals and look after you.  There is a long and honourable tradition of hospitality among the Lepchas who have always welcomed strangers with open arms. Prepare to drink lots of tea or 'chi', a fermented millet beer drunk from a bamboo mug through a bamboo 'straw'!
There may or may not be electricity, or running water but you will have a 'loo' and private washing area. Other AV volunteers will be in villages nearby.
Travel
As well has having the opportunity to travel at weekends, as your project comes to an end AV offers you the chance to stay on for an additional 4 weeks of independent travel time to ensure a good balance of work experience and travel during your Internship in India.
India is a vast country with lots of exciting and beautiful places to visit beyond the Darjeeling district, which you won't have a chance to see on your weekends alone.
From our experience travelling is often when problems occur, from lost passports to getting ill – that's why we offer this extra travel time to ensure that you experience as much as possible but with the continued 24/7 support from us whilst you do so.
Travel whenever you like, for as long as you like.
Create your own customized trip, or join a scheduled group departure – the choice is yours. See our Group Program Dates & Costs for full details or contact us if you're looking for something customized.
Next group departures:
11th February 2020
9th February 2021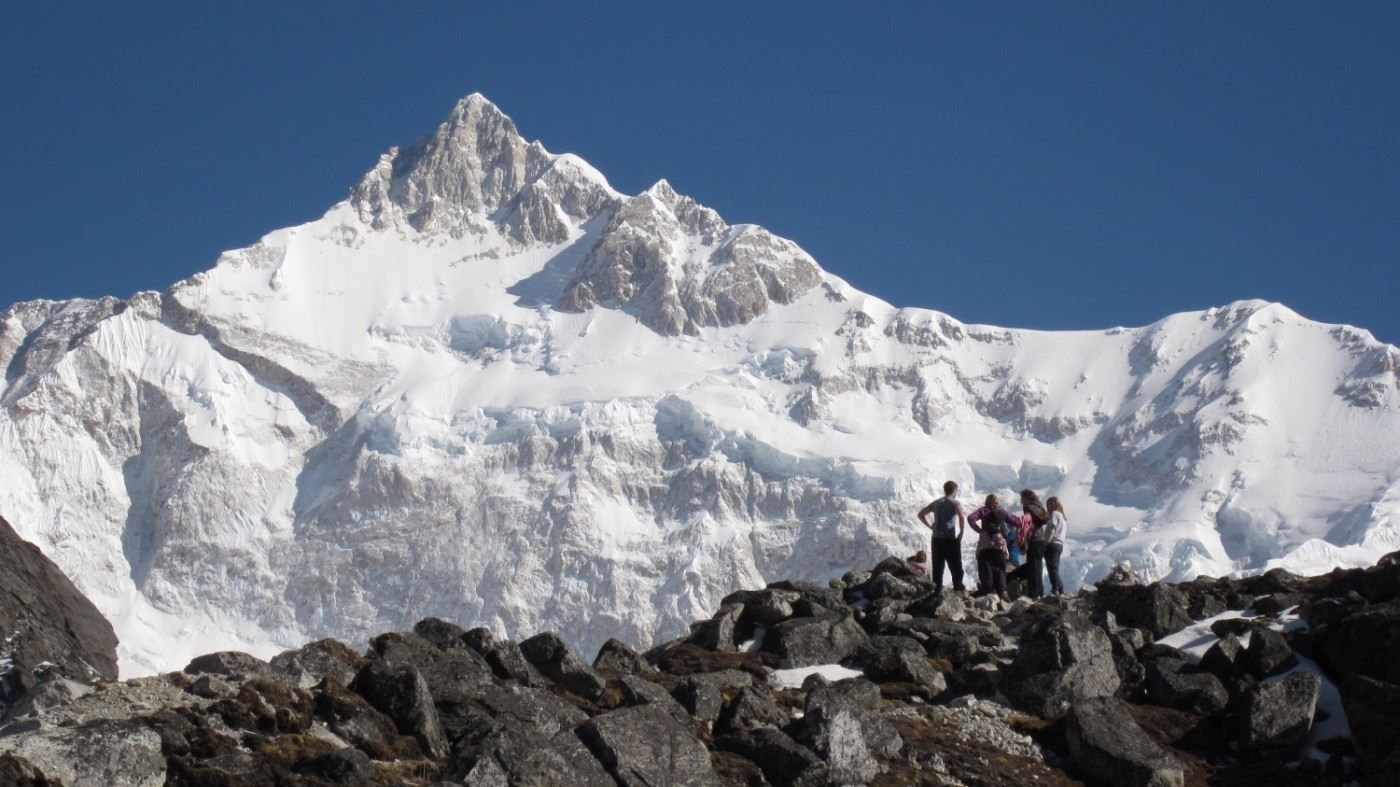 Adventure Travel
As well as having weekends to explore, once you finish your work experience project, you'll have plenty of time to travel!
Different travel options India AVs have done in the past include:
Trekking to Kanchenjunga Base Camp,
Watching dawn on the Ganges at the holy city of Varanasi
Visiting Rishikesh where the Beatles meditated (and there is said to be good rafting nearby)
Seeing a Bengal tiger in the wild; visiting the Golden Temple in Amritsar, one of the many carved temples – at Mahabelipuram, Khajurao or Ellora
Floating down the backwaters of Kerala on a houseboat
Being an extra in a Bollywood movie
Basking on a beach in Goa; the 'Pink City';
Going on a camel trek in the desert at Jaisalmer, spending the night in the desert under the stars and of course visiting the Taj Mahal!
Tendup, our in-country representative, will be on hand before you start your travels to advise you on the Indian Railway Network, the best routes to get around, and how to do so safely!
"The friendly Lepcha outlook means that it's impossible not to leave your heart in 'Lepchaland'. It was clear to me how much the Lepchas cherish the AVs and their involvement in the community…
I absolutely loved my time with the Lepchas, and am already planning my return visit!"
Want to know more?
If you've got any questions, get in touch. We're here to help.