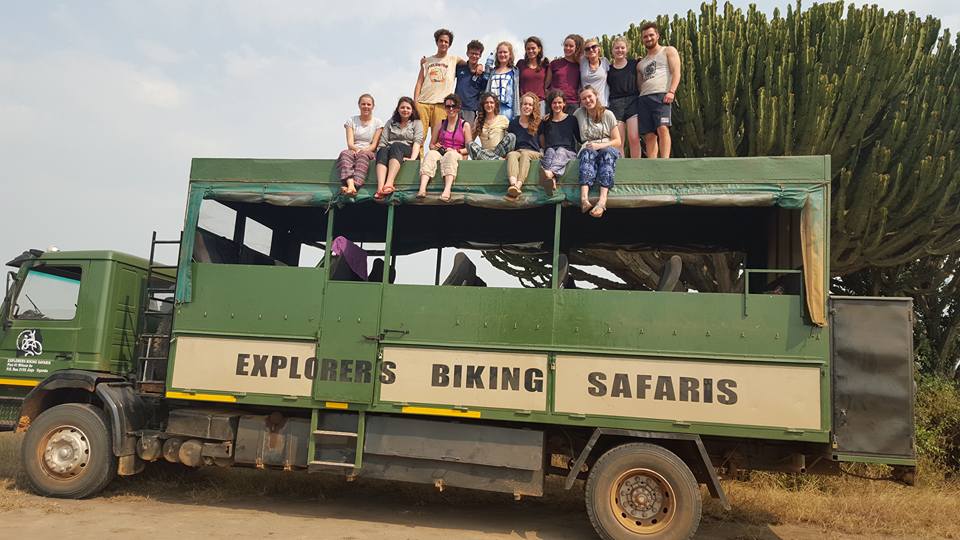 Gap Years have been a well established right of passage for decades in Europe and despite the financial landscape changing in recent years, many school leavers still love the idea of taking some time off from studying to see a completely new part of the world.
In the UK there has been a marked shift in attitudes towards gap years too – away from hedonistic, me-me-me party trips towards more meaningful experiences, offering the chance to add real value and experience to the resume.
Although the Gap Year is still a relatively new concept in the US, it's gaining momentum as students and their families start to build an understanding of the benefits of investing time into a community in another part of the world and adding weight to a college application.
How to choose your gap year destination
Once you've made the decision to do something different for a few months or even a year, you need to decide where to go and what to do, to ensure you get the most from your time investment. The aim is to come back with a wealth of experience and knowledge that will positively influence the rest of your life.
A recent article in The Huffington Post addressed some sensible questions to ask yourself before booking a trip. So here they are, complete with some advice and tips from our team and two of our alumni "AVs", James and Laura.
What makes you happy?
If you're reading this blog then you're probably already interested in immersing yourself in a community in another part of the world. By giving something back while you see another country you gain life long friends and truly make a difference to a community, which will put a smile on more than just your own face for many years to come.
"When leaving you really feel like you have helped both the children and the school to gain skills and experiences that they never would have had to opportunity to enjoy without your help, as well as it looking great on your CV." James said of his Gap Year in Thailand.
What are your favorite activities?
Do you want to go rafting, spend time on a safari or even trek to the Mount Everest Base Camp? All of these options are open to you as part of your Gap Year. On a simpler level you might just be looking or the opportunity to do the activities that you already enjoy, but in a completely different setting.
Our AV James had this to say. "In our own time we were able to do what ever took our fancy, from cycling or runs, visiting local hill villages or Buddha statues, to taking the 3-hour bus journey to Chiang Mai, the nearest big city".
Alternatively, take time at the end of your trip to see even more of the world. This is something that Laura chose to do following her time in Malawi. "After our teaching and time in the community, just under a month was planned for travelling and exploring Malawi or East Africa. We chose to travel through Tanzania, Zanzibar and Kenya – all beautiful destinations too."
If you could plan the best year ever, what would it look like?
This is a great question and we imagine the answer will include meeting people, having fun, learning something new and seeing a different part of the world. There are lots of other things to consider too, like what level of support or independence you want during your program. Gap To Great explains the difference between full facilitated trips and ones with a lower level of infrastructure, where you have somewhere safe to stay and help is there if you need it but you're otherwise managing your own experiences day to day.
Plan your trip to a degree but don't over plan. The best life journeys tend to come from experiencing the unexpected so flexibility is key.
If you could design the perfect day, what would it look like?
If you're looking for a great apartment, a washing machine and nightclubs, then this type of truly immersive program isn't for you. Many travelers choose to live among the local people they are visiting, which means cooking with basic ingredients and sometimes by candle light! You soon learn to live differently and appreciate the basic essentials in life, such as clean running water.
Another one of our AVs, Martha, takes us through a day in her life while undertaking a gap year in Nepal, which included walking a couple of miles to the local school, teaching outdoors and learning the Nepalese national anthem. It also included playing cards with other travelers in the local Inn each evening while enjoying an Everest beer!
It might not be what you thought you were looking for. It might be so very much more.
Find out what programs we run and decide what kind of AV you are. Are you an adventurer, a teacher, a musician or a sportsman?
There's something for everyone on a Gap Year.