Gap Year Advice for Parents
If your son or daughter is planning a Gap Year then read our essential guide for Parents for top tips that will help to put your mind at rest
Ask us anything
When your child decides to take a Gap Year, it is completely normal to feel a mixture of emotions ranging from incredibly proud, to utter terror that something might happen to them in a far flung country thousands of miles away. The good news is that there are lots of things you can do to safeguard your children on their Gap Year and ensure that they return safely with amazing stories and lifelong friends.
As part of their recruitment processes these days many of the larger employers rank gap years as "good" and "bad": "good" because the individual has done something meaningful, used the time productively and developed transferable skills and experience; "bad" because all he / she has done is lie around at home in familiar surroundings or party, party, party in places such as the beaches of Thailand!
So the message to young people has to be: take a gap year, enjoy it – but use it productively with an eye to the future, don't waste it and look back later and see it as a missed opportunity.
Read on for our Gap Year advice for Parents or download our Gap Year Guide
Choose your Gap Year Organisation wisely
There are so many Gap Year organisations around now that it can be quite daunting when you are faced with the decision of which provider to trust with your child's safety. Choose the Gap Year provider with the most experience in your child's chosen destination as they should have built up strong relationships within the communities that they operate in and have expertise in how to ensure your child has the best time whilst also keeping safe. Look for companies that are members of key Gap Year associations such as the Year Out Group or the American Gap Year Association and always check the companies reviews to find out what other 'Gappers' and their parents thought of the service they provided.
Africa & Asia Venture have over 25 years experience in providing full immersion gap years in Africa and Asia. We have strong ties to the communities that we help in the nine countries that we visit and our in-country teams are on hand 24/7 to ensure your child is safe without interfering in their day to day lives during their time with us. They are free to experience life as a local rather than as a tourist on a glorified school trip, but we are never more than a phone call away if they need us.
Check if a Gap Year Company runs their own programs
Beware of Gap Year organisations that farm out their programs to third party providers. We have heard horror stories from Gap Year students who have travelled with firms that offer every destination and every activity under the sun on their website but once the traveller is actually in the country, the original firm is nowhere to be seen and instead there is a small local company running the experience with none of the insurance or expertise promised by the original Gap Year provider. This happens with alarming regularity unfortunately so please double check that your child's chosen Gap Year company runs their own program from start to finish.
At Africa & Asia Venture, we run all of our Gap Year programs ourselves and have in-country support teams who are employed directly by us to offer 24/7 support to your child for the entirety of their trip. Even if your child decides to take our independent travel option at the end of their volunteering program, they will still benefit from our 24/7 support so you have the peace of mind that we are there if they need us.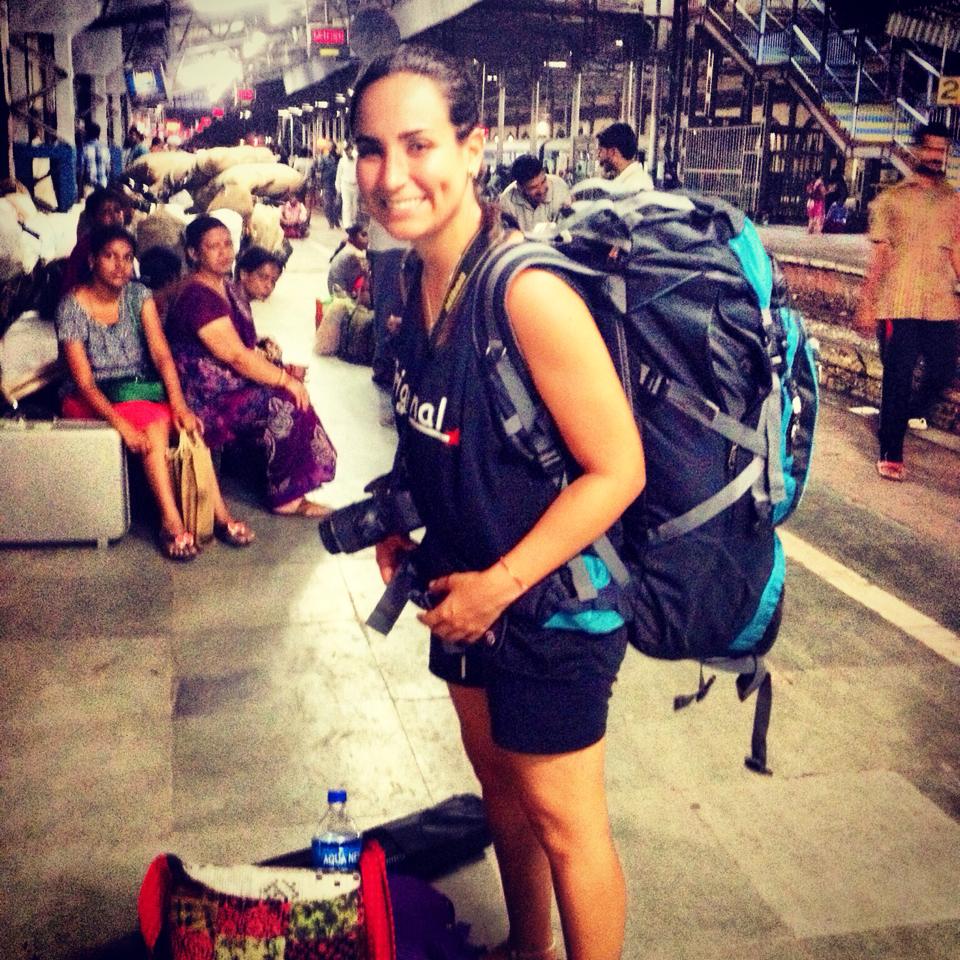 Don't fall in to the Gap Year trap
Unfortunately todays job market is tougher than ever. Your children will probably have to work harder to get a graduate position because everyone goes to university now and a degree is not enough to make them stand out from the crowd. Unfortunately even a masters degree doesn't seem to help you stand out these days because they too are becoming incredibly common as students up their game to try and compete for job places.
Instead, your child needs stand out work experience on their CV or Resume. Something that will distinguish them from everyone else on the interviewers schedule. The best way to do that is to spend your Gap Year doing something extraordinary that will add real, meaningful work experience and act as a conversation starter for years to come. We have had people tell us that their time with Africa & Asia Venture was the one thing that helped them bag their dream job because it made their CV or Resume stand out and gave them lots of interesting topics to talk about at interview.
A summer spent getting drunk on the beach in Thailand is unlikely to help anyone get their dream job. But volunteering in a remote African or Asian community, teaching young people English, living in traditional accommodation, taking part in local festivals, learning another language, climbing mountains, going on safari and a million other adventures that are waiting to be discovered on our Gap Year Programs. Those are the things that make you stand out from the crowd.
Don't let your child travel alone
Whilst travelling is an essential part of any Gap Year experience and is probably the part that your child is most excited about, it is important to ensure that they don't go it alone. Over our 25 years running Gap Year programs in Africa and Asia, we have found that the most enjoyable element is the opportunity to make lifelong friends with likeminded travellers and many of the people that have travelled with us are still in contact with the friends that they made during their Gap Year.
We believe in a full immersion gap year so students travel to rural communities and spend time living and working as a local in their chosen destination with the opportunity to travel and explore further at weekends and at the end of their volunteering program. The key to our programs success is that we don't let people travel alone. We send small groups of 'AV's' to live together in these communities so that they will immediately build friendships through shared experiences. This helps your child to feel comfortable in their new home and to feel safer because they have people to share their joy and their concerns with which creates a strong support network.
Be Vaccination Savvy
Depending on where your child is travelling to, they may need to have essential vaccinations before they travel. Speak to your doctor about what vaccinations are specifically needed and how far in advance they must be administered for your childs chosen destination and ensure that they leave plenty of time. We have seen too many people miss out on their chosen Gap Year program because they haven't had the correct vaccinations.
We always give advice to people travelling with Africa and Asia Venture so that they know what vaccinations they will need and when they will need to get them. We also advise on what travel insurance will be needed and how far away the local hospital will be from your child's accommodation in case of an emergency.
Pack for every eventuality!
Ensure your child is fully kitted out with practical clothing for their Gap Year. They don't want to be away already and have to say no to an adventure because they don't have the right gear and trust us, there are plenty of adventures waiting for them on a Gap Year with Africa & Asia Venture. Our volunteers have been known to climb to Everest base camp, go trekking through the Bwindi impenetrable forests searching for Gorilla's, go white water rafting on the nile and even bungee jump over it. Pack for the climate at your child's chosen destination and remember that they will be volunteering in schools so clothes need to be practical and ready for anything.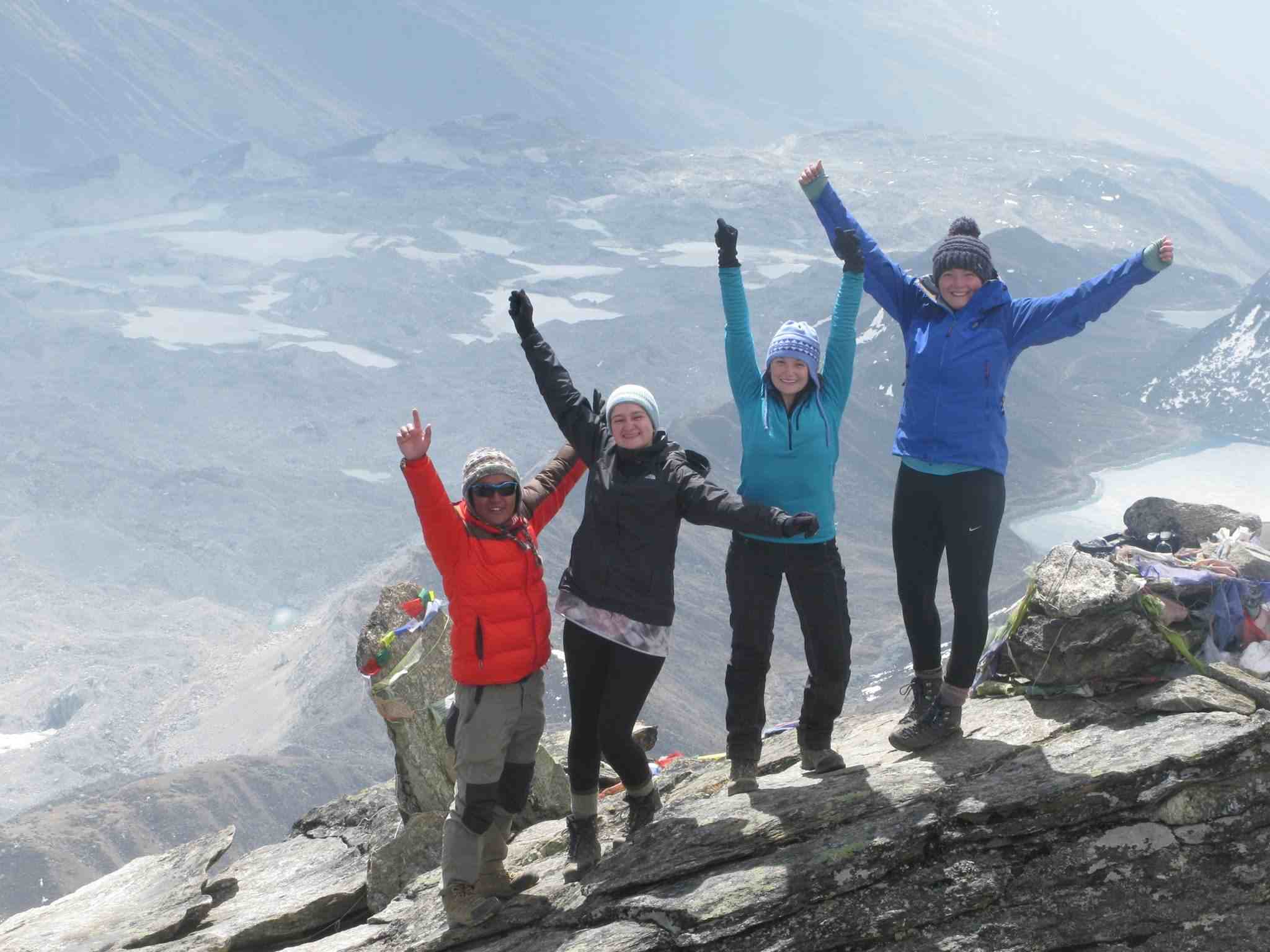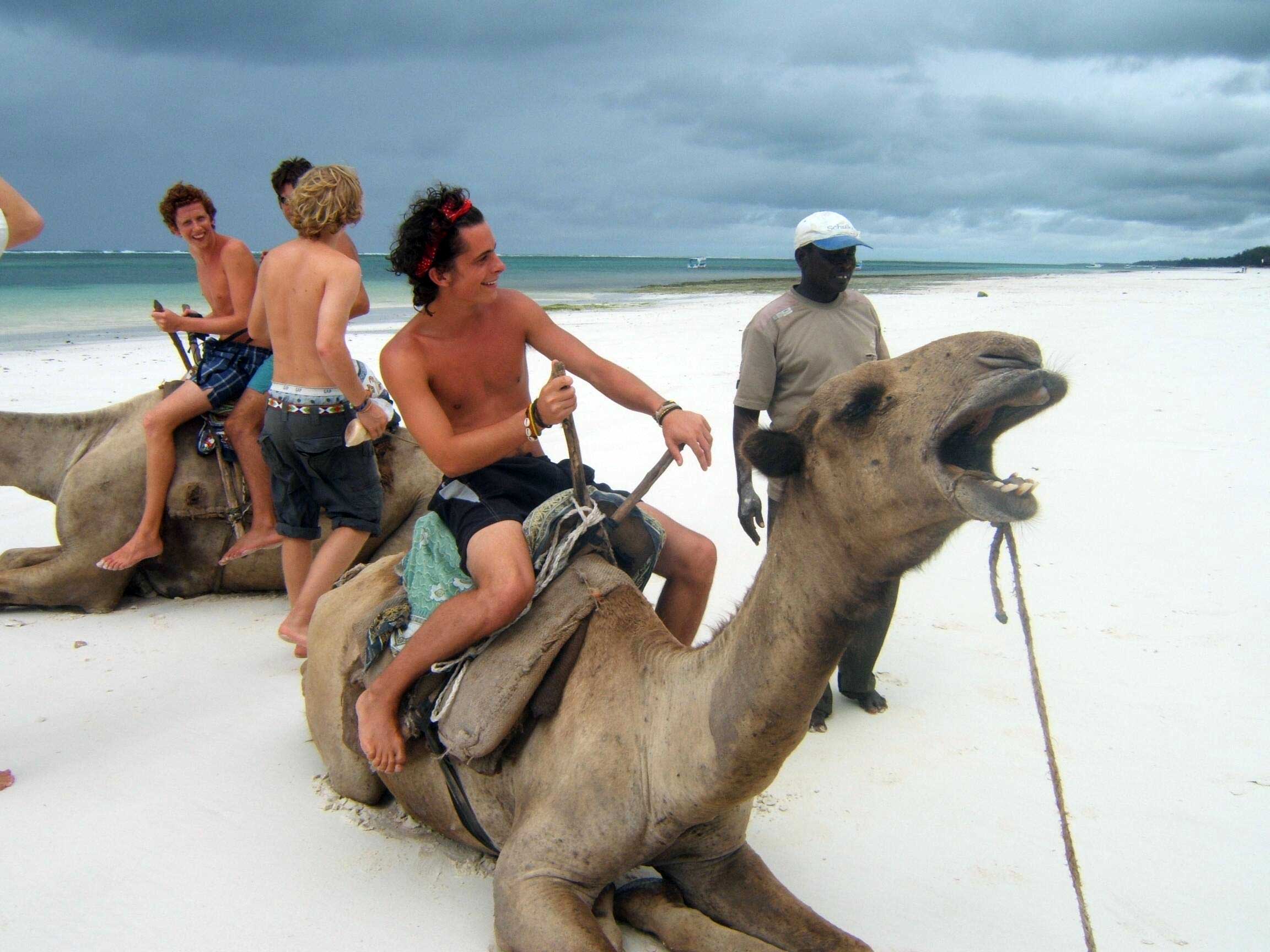 Don't expect a call every day – in fact actively discourage it
In order to get the most out of their Gap Year experience, your child needs to feel free and fully immersed in what they are doing and where they are living. Constant reminders of home and feeling pressure to contact you every day can really affect their ability to relax and settle in to their new surroundings. Also, phone signal can be intermittent in remote regions of the developing world so feeling like they have to travel to get signal all the time could become draining quite quickly. Instead, encourage your child to make contact with you on a set day each week or every other week or however often you both feel comfortable with. Then tell them to put down their mobile phone for the rest of the time and experience all that their Gap Year has to offer.
We hope you have found our Gap Year advice for Parents helpful but if you have any other questions about our Gap Year programs, destinations or just need to talk some things through before you make a decision, we would love to hear from you. You can contact us on +44 (0)1380 729009 or fill in a contact form and a member of our team will be in touch.
Want to know more?
If you've got any questions, get in touch. We're here to help.