In the second post of our destination focus blog series, we are looking at Nepal, a destination revered by all who visit thanks to the unique experiences it offers our Gap Year volunteers…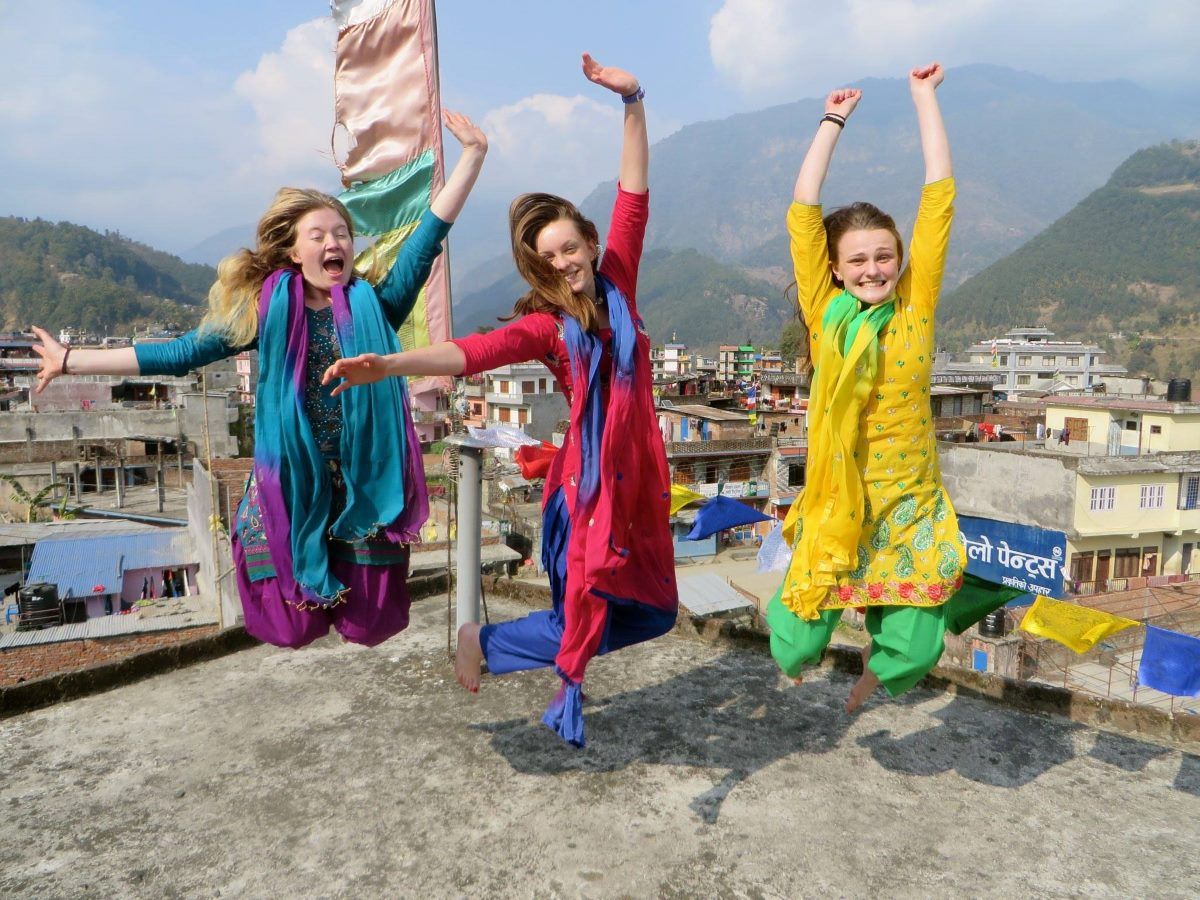 Nepal is a unique country, with breathtaking scenery, a rich cultural history and the kindest people you are ever likely to meet. Our Nepal program puts you in the heart of the Himalayas where remote schools will benefit most from the help that our volunteers can offer with written and spoken English. Prepare to be fully immersed in nepalese life from the moment you arrive and prepare equally for never wanting to leave.
Some of our AV Alumni have shared their thoughts on their time in Nepal….
"It took me several months after returning from my four-month trip to Nepal to realise just how incredible my experience there was. The Nepali programme with AV is completely immersive; it was as if, for four months, I was living in a completely different world. Teaching a classroom full of children six days a week, spending the many Hindu festival days taking part in ceremonies or travelling the local area, playing games with the children of my host family and their little neighbours each evening after school, going to picnics, weddings – and, during my travel month, trekking through the stunning Himalayas; all of these experiences seem so surreal to me now that I've returned to my life back home, yet I know that they will continue to affect me for the rest of my life. I now have a family of my own in Nepal, true friends, and an understanding of a culture and country to which I hope to return again and again. My AV programme was truly immersive, and always offered plenty of support and guidance, while still allowing me to develop and explore my life in Nepal independently. I could not recommend the programme enough!" Clea Morris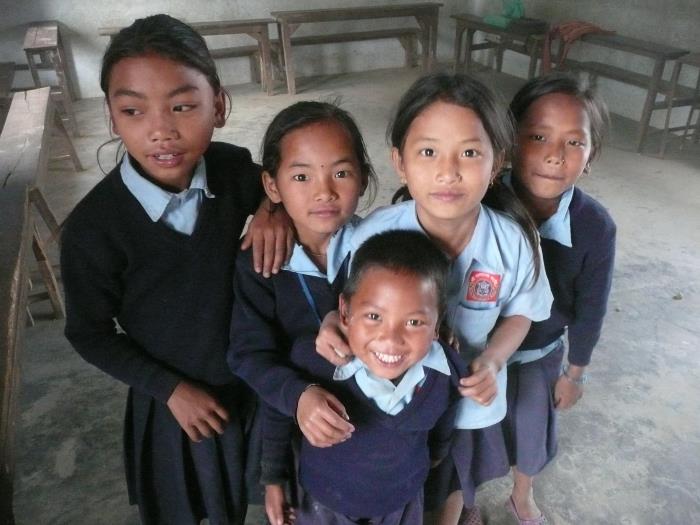 "I spent three amazing months with AV in Nepal, not only was everyone from AV themselves amazing but all the people that helped in Nepal were too. Going away with AV was a once in a life time chance I wish everyone would have the chance to take. AV made everything easy from organizing everything to making sure that we knew what to pack." Allison Munt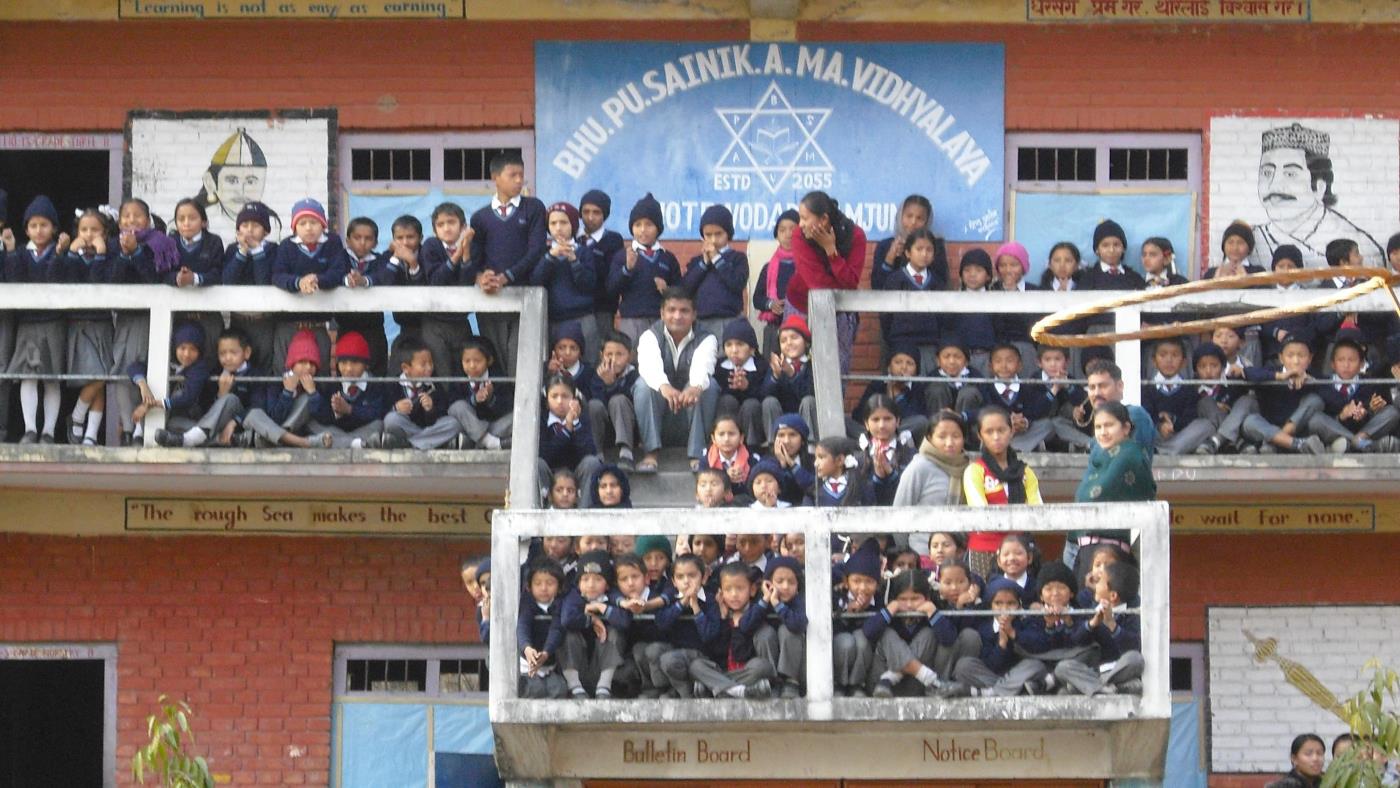 "In the spring of 2017 I had the pleasure to spend four very, very nice months in Nepal – Syangja. I was teaching English and Mathematics at an English boarding school in the countryside of Nepal. It truly was one of the most recommendable experiences in my life. Our host-family and almost everyone I meet there were incredibly hospitable, the landscape is stunning and the work was interesting. In my opinion staying with a traditional Nepali, getting to know them and their culture, and getting a glimpse of what everyday life is like there was just great! I can only recommend. Furthermore our Nepali coordinator was a really lovely and competent guy, so I never felt unsafe or not looked after, in case I would have needed help." Lennart Ni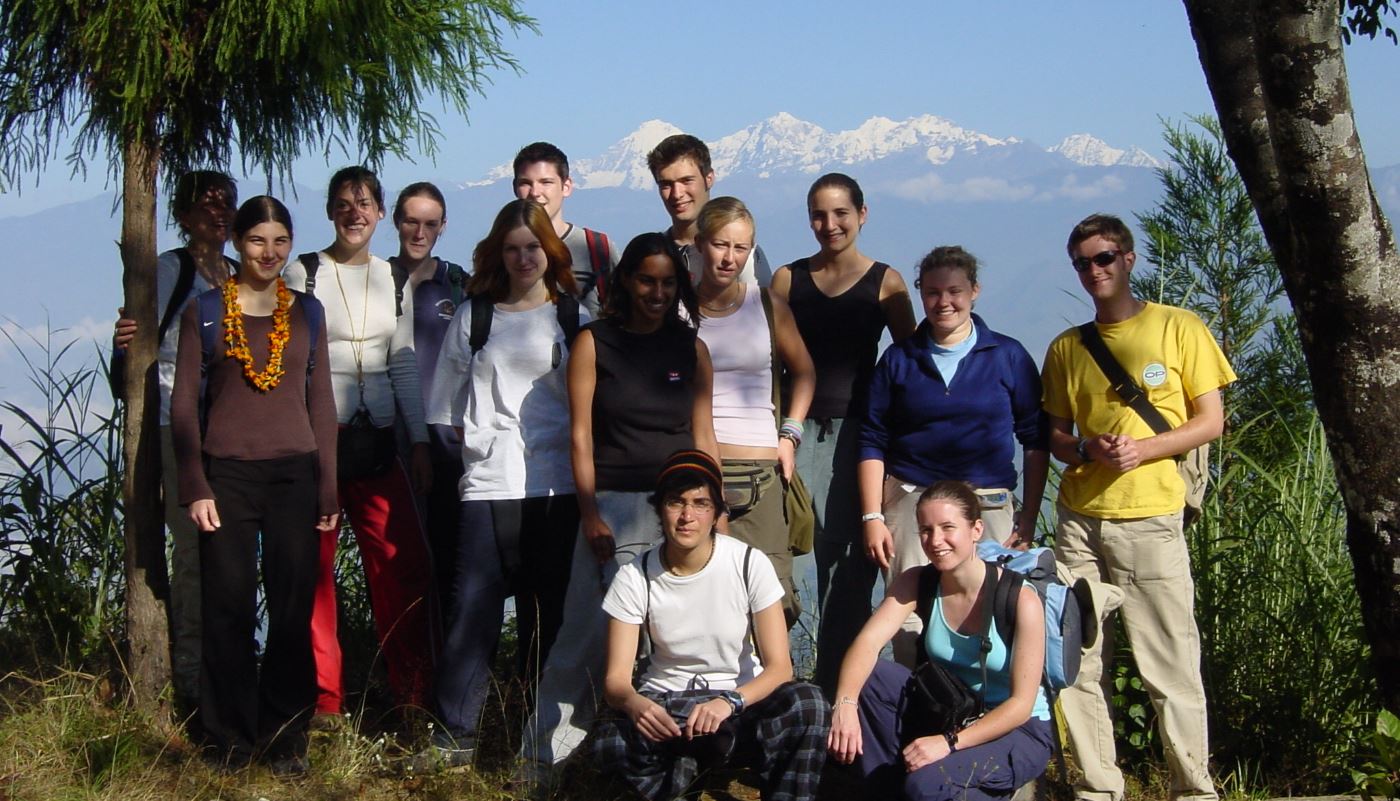 An average day on our Nepal program
This was an account of an average day on our Nepal program written by Martha Riggs, who volunteered with AV in 2011…
Woken up at 6am by the goats and cockrills next door
Fried egg on bagels for breakfast
2mile walk to school surrounded by the children from the school curious as 'to who we were and where we came from', 2 miles of incredible mountain views that we never tired of
Outdoor assembly with the back drop of the Himalayas singing the Nepalese National Anthem
Staff meeting in the staff room
First class of the day English Lessons to 45- 9 to 16 year olds. Starting each lesson with Simon Says and singing and action songs. Given a choice they would have liked to do that all lesson!
Mark homework in the staffroom and plan tomorrows lessons,

 

'so what other games do we know?! '– " head shoulders knees and toes- ah yes perfect!"
Daily game of Ludo and cards with the teachers whilst teaching them other card games and learning Nepali at the same time
Sport lesson with 6 to 8 year olds who spoke very little English and even getting them in a circle was almost impossible. (running races, cricket, follow the leader, the bean game – we had to be inventive due to the lack of equipment!)
Last lesson of the day 76 students aged 11-15 teaching English and more Simon Says and number games. Rowdy but fun group.
After school cricket practice preparing for the end of term match. They love cricket in Nepal! Even when you thought the ball would never come back a child would run after it down the hill and always return it!
Unless we were feeling energetic we caught the bus back up the hill which was a challenge in its self. The ten seater mini bus would normally have 30+ passengers with several on the roof (oh Nepal we love you!)
Bagel shopping at the local grocery shop. We soon became their regulars, I think we amused them!
Boil the kettle on the 2 ring gas stove to wash ourselves and clothes in a bucket outside. Luxury! Soon learnt to love the bucket shower!
Cook dinner by candle light as most evenings the electricity went off between 6pm and 8pm.

 

On occasions we felt honoured to be invited to teachers and locals houses for dinner to enjoy Dhal Bhat with our hands ( which we managed to master the art of eventually, some better than others!)
Retire to the Gorkha Inn for drinks, cards and a catch up with the other 6 AV's.

 

By now the Everest beer went down very well.

 
Explore all that Nepal has to offer
Not only will you experience a rewarding and meaningful gap year volunteering to help young people learn English, you will also have plenty of opportunity to travel and explore this stunning part of the world. You can choose to trek to Annapurna or the Everest base camp, visit Buddha's birthplace or go searching for Tigers in one of Nepals many national parks. You can also go to Pokhara, go para-hawking or just para-gliding, visit Phewa lake and you will be there for the Holi festivals too. Whatever you decide to do with your independent travel time, you are guaranteed to have an amazing adventure.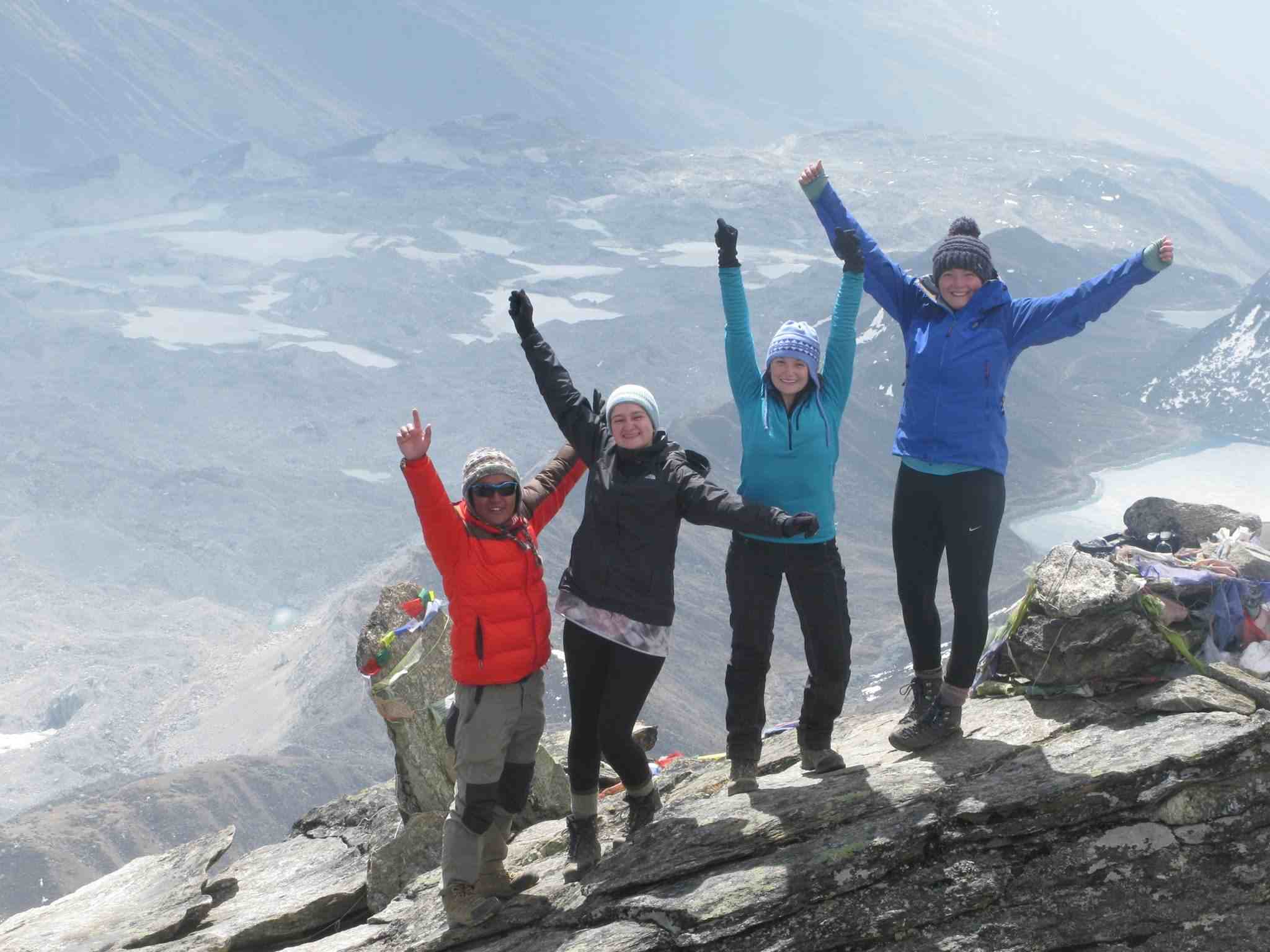 Our next departure to Nepal leaves on 3rd January 2019 so get in touch if you would like to find out more about Nepal or to book your place. You can save £250 / $250 off the cost of your flights if you travel before 31st May 2019 as we are celebrating our 25th birthday this year, contact us to find out more….