AV Parents' Guide to Gap Years
Let us help you find the right Gap Year for your child and ensure they are prepared for all the adventures ahead!
We have developed the AV Parents' Guide to Gap Years with a view to helping you navigate the myriad of different options available to young people today and ensure your child enjoys a meaningful and rewarding Gap Year experience.
A Gap Year can be a fantastic opportunity for your child to learn new skills, build their confidence and discover a new part of the world. With the right program and a quality Gap Year provider, it can be a hugely valuable experience that will benefit them now and long into the future. Read on to find out more about finding the right Gap Year and making sure your child is prepared for all the adventures ahead in our AV Parents' Guide to Gap Years…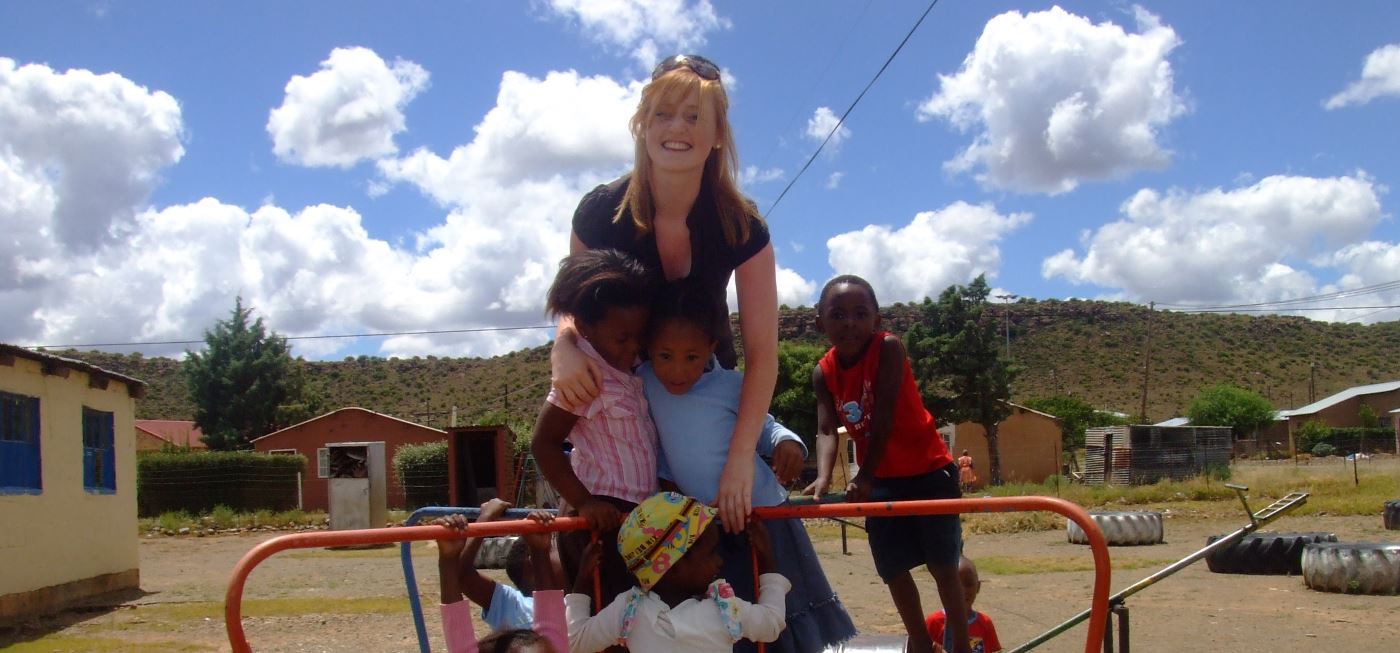 The AV Parents' Guide to Gap Years
Finding the right Gap Year provider
Once your child has settled on the idea of taking a Gap Year and going abroad, you can begin looking at Gap Year providers. In general, it is far better to travel with a reputable company than going alone or attempting to find a program once they have left home. This ensures that your child will spend their time doing something valuable, whilst travelling in a safe and structured way.
Taking a Gap Year with a well-established specialist gap year organisation, means you are dealing with people who have probably seen it all before – and handled all sorts of situations. You can then rest assured that you are dealing with a quality company with all the necessary safety and legal framework in place. This helps to give you and your child peace of mind, both before and during their Gap Year program.
Key criteria when searching for a Gap Year provider:
Quality of the program
Positive testimonials
Detailed information about the program
Good communication
Agent based in the host country
24/7 support during Gap Year program
Try to reach out to others who have previously used the service
Unfortunately, there are some in the Gap Year industry who are not as responsible as they should be. A reputable Gap Year provider will have no problem answering your questions in detail and giving you all the information you need about where your child will be staying and what they will be able to get involved with whilst they are on their Gap Year. If communication is difficult or the company seems to be evading your questions, it is best to look elsewhere.
Make sure that you read the information on the website in detail, as well as any extra information that is sent to you. This is the easiest way to ensure that your child will have a good quality experience during their Gap Year and will not be disappointed. Similarly, check the testimonials of students who have travelled with the provider before as these should give you an honest account of what the experience will be like.
Finding a meaningful Gap Year
The next challenge is finding a meaningful Gap Year that will benefit your child now and in the future. Fortunately, if you select a company with a good reputation and excellent programs on offer, you will be able to choose from their range of travel options and know that it will be a worthwhile experience for your child. Don't be afraid to ask any questions you need to about the program to make sure it is a good fit for your child's interests.
The best Gap Year programs tend to be ones that balance the fun of travelling with a learning element, such as volunteering or teaching in a school. A Gap Year with a volunteering aspect tends to be more structured and Gap Year students learn to focus and challenge themselves, as well as having an adventure in a new place. This is great for keeping them motivated even during their year off, whilst equipping them with valuable skills that will help them when applying for university or for jobs.
Key criteria for finding a meaningful Gap Year:
Volunteering element
An immersive experience living in the community
Activities requiring team work
Opportunities to learn new skills
Option for independent travel
Nowadays, it is not enough for a student just to have perfect grades, they have to be able to demonstrate that they are well-rounded candidates with interests outside of the classroom. This is true both for university and job applications. Students need to have real life experiences and be able to describe how these experiences have changed them, as well as what they have learnt.
That means an ideal Gap Year program is one where your child will learn new skills and develop their existing ones. Believe it or not, this is possible whilst having 'a holiday', you just need to find the right program. A meaningful Gap Year is key for standing out amongst the other candidates, as well as helping them when they actually begin studying and work.
Funding a Gap Year
One of the benefits of a structured Gap Year with a premium Gap Year provider is that the program should always involve an element of fundraising. This is a great way for your child to start learning new skills and setting themselves goals, even before they leave the country. Organising and conducting fundraising events is an opportunity for your child to apply themselves and work towards something that they are genuinely interested in. It is also a chance for them to prove that they are dedicated to making their Gap Year meaningful.
A Gap Year with a reputable company will cost but this will be commensurate with the level of experience, support and skills that your child will gain. It should include accommodation, food, 24/7 support when they are in the country and usually an orientation course involving language training.
It is best to choose the Gap Year program before beginning fundraising so that your child knows how much money they will need to raise. This helps them to set a clear goal. Your child will be able to motivate themselves better when they can see how much closer they get with each step.
As tempting as it might be, you should try not to help your child too much with fundraising, we encourage young people to be involved in funding at least part of their gap year because it helps commitment to the experience and is a good skill to learn. This is their Gap Year and they will benefit from taking the responsibility upon themselves. Fundraising or having part time jobs is their chance to prove to you, their peers and themselves that they are dedicated to their Gap Year.
Of course, fundraising can also be great fun! There are so many different ways to raise money for a Gap Year and your child can get really creative with their fundraising activities. They may also choose to work for part of their Gap Year to save money, this is another option that can help them to gain valuable experience.
Fundraising ideas:
Sponsored run, cycle or swim
Bake sale
Bring and buy sale
Sports tournament
Charity concert
There are no limits to the fundraising activities your child can do to raise money for their Gap Year. Encourage them to be creative and do something that plays to their strengths and interests. Fundraising is much easier with friends so if they have colleagues who will also be going on a Gap Year (even better if it is the same program!), they can work together to organise fundraising events.
Preparing for a Gap Year
When your child has chosen a Gap Year and raised the funds they need, they can start preparing to leave. The preparations they need to do will depend on where they are going and what activities they will be involved with whilst they are there. However, there are some general tasks that are necessary for every child.
It is a good idea for you to check whether or not they will need any vaccinations before they go and get them booked in with plenty of time before their departure date. Similarly, your child should have any medication they might need whilst they are out there, including prescription and allergy medication. It may be difficult to buy basic pharmacy provisions that are commonplace at home, so it is a good idea to buy essentials like travel sickness tablets, Imodium and antiseptic wipes before they leave. 
If the program will be more active or include activities such as hiking in the mountains or trekking long distances in the heat, your child may want to do some physical preparations before they go. Enrolling in a gym or taking up some sports are great ways to get ready for the Gap Year and also get the motivation going before the start of the program.
If your child will be on a program where they are cooking for themselves, which is a great way to learn independence before university, it may be an idea to make sure they know some cooking basics. A simple lesson in how to boil an egg, prepare vegetables and cook rice, for instance, can be a great help to your child once they are in their accommodation. It sounds basic but you may be surprised how much they learn!
Packing for a Gap Year
Your child's packing list will vary depending on the country they are visiting and the local customs. In many countries and communities, your child may well need to pack more conservative clothing than that worn at home for instance. You should also check out the climate of the region during the period that your child will be there and pack clothes accordingly. If in doubt, double check with your Gap Year provider about their advice for what to pack.
It is a great idea to have a mosquito net in the suitcase in case mosquitos are a problem where your child will be staying. This can make a massive difference to their comfort and to your peace of mind. Similarly, any other home comforts they might need like soap or their favourite snacks can help them to settle into their new home more easily. In many places they will be able to buy basic provisions like these once they are out there so don't worry too much.
Keeping in touch
Depending on where your child will be based, it may be difficult to keep in touch with them whilst they are on their Gap Year. Many rural regions around the world do not have the same access to the internet that we are used to at home and as a result, it may not be possible to talk to them regularly.
Keeping in touch will probably involve your child finding an internet café and using the Wi-fi there to message or email you. This may be on a weekly or bi-weekly basis so do not be concerned if you don't hear from them in a while. Unfortunately, calling charges will probably be very high and it is likely that they will not have a lot of signal either so you may not be able to phone your child.
This is where travelling with a Gap Year provider that has in-country representatives becomes really useful. You can relax knowing that your child has 24/7 support from an English-speaking group leader. They will be the first point of contact for anything your child needs and in the unlikely event that something was to happen such as a medical emergency, they will be on hand to arrange medical care immediately and would be able to keep you informed.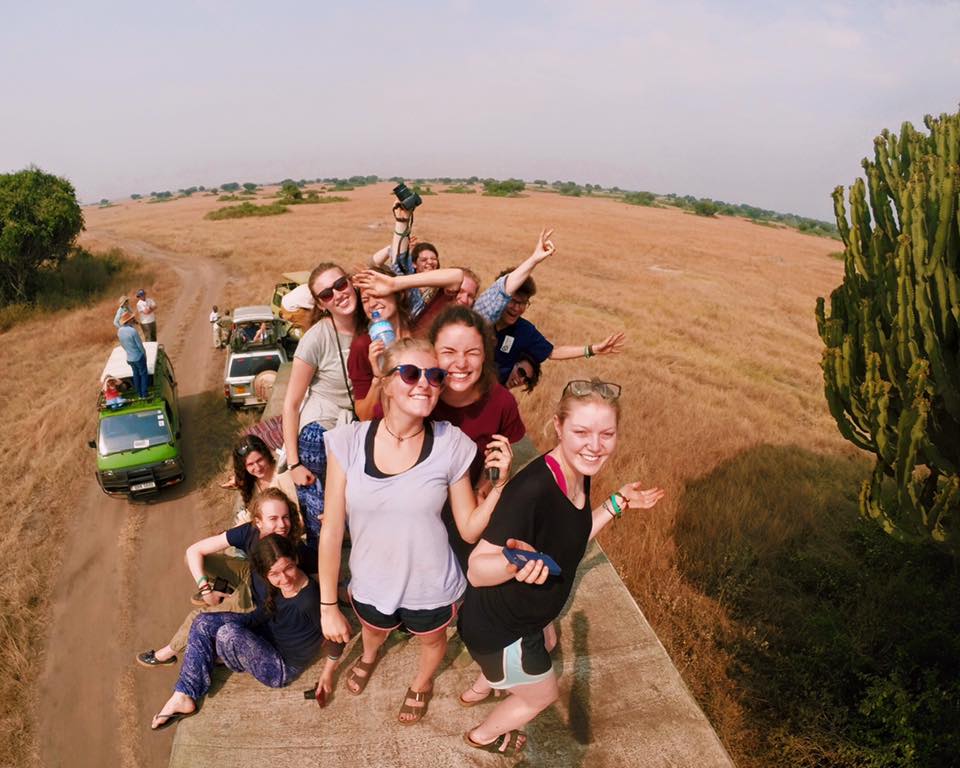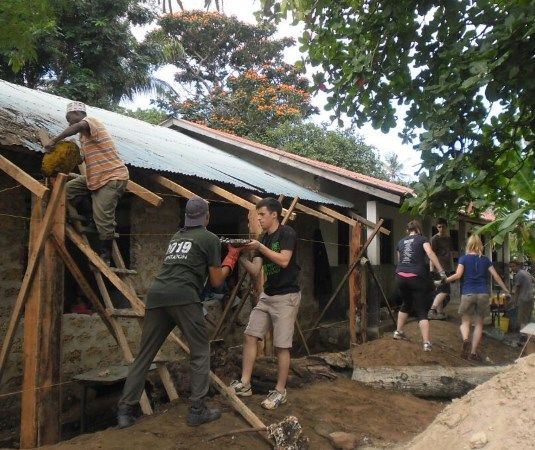 Next steps…
Now that you have read the AV Parents' Guide to Gap Years, we hope you have a better idea of how to find the right Gap Year for your child and how to prepare for the program. Now you can begin looking at the options available. If you need any help, AV offers a free and impartial Gap Year consultation service to help you find the Gap Year that is right for your child.
Want to know more?
If you've got any questions, get in touch. We're here to help.